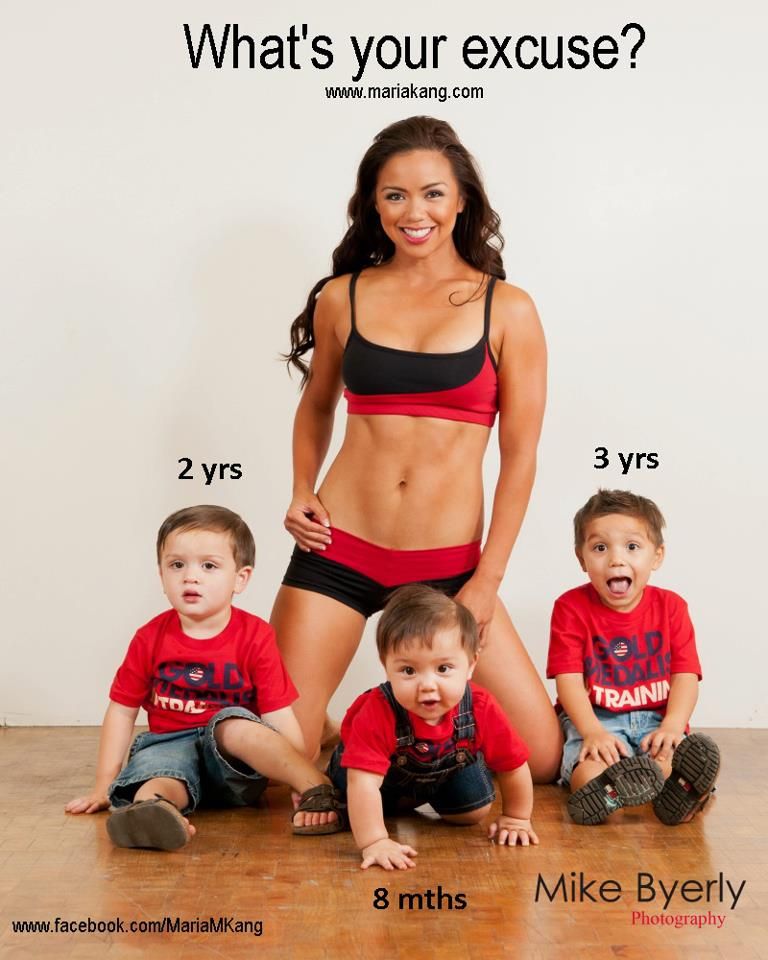 Maria Kang had been getting a lot of flack lately because of her Facebook profile pic above. Some people took offense about the challenging question posed. They say it is insensitive and fat-shaming.
Wow! I am not ashamed to say that I am fat. At 4'10", weighing 118 lbs, and top-heavy, I look really big for my build. My average weight should be around 95-100 lbs (though I would really be happy to reach even just 100 lbs). But I do not take offense at this photo. In fact, it poses quite a challenge.
Well, firstly, to answer the question, my excuse is that I am lazy. Exercise is not my priority. I would rather sit down and write. I am not shy of household chores but exercise is different. I have started many regimens in the past but nothing made me stay and maintain it. Additionally, I love to cook as much as I love to eat. And I "know" how to cook. When I am hungry, I will prepare something for myself if nothing is ready on the table or in the ref. That way, I am never really hungry. I am always full. Lastly, hubby is my eating partner. When I gave birth to our second and lost my appetite, he is quite sad because then he would not have a partner in eating. In short he is saying that he cannot decide if he wants me thinner or if he wants to keep his eating partner. LOL Note that I said "thinner" and not "sexier" because fat or thin, he says I a still sexy. And yes, I do believe him. You cannot take that away from us. LOL
Anyway, those are my excuses for being overweight. I am not offended by Maria's headline. In fact, I am challenged. I think I would have to take it on. I will just start with controlling my food portions now and the exercise will just come on my 6th month, when my C-Section is already healed.
My pre-delivery weight was 143 lbs. Now, after 2 months and a week, I am down to 118 lbs. That means, I have 18 more pounds to go to reach my desired weight. I may not be as lean as Maria and I don't intend to pose in a two-piece, but at least, I can already fit in size small clothes again. So 100 lbs–here I come! 😀
My advice is that, don't easily get offended. Sometimes, the truth hurts, but if you look at it positively, you can really be encouraged. If she can do it, then so can you. And OMG! Maria looks awesome! I want to do this for myself, for my well-being and for my children. A healthy mama is a Loving Mama, don't you think?