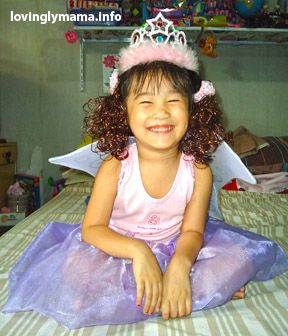 Looking through a display of Disney Princesses at the mall, read what Dindin's script was:
Dindin (picking out two dolls): Which Princess do you want? This one or this one? Ahh…this one (lifting Belle). Okay, we will buy this (giving it to me).
Ahh…Okay…she put words in my mouth.
*****
Still more on Disney Princess…
Dindin was reading an interactive Princess story on the iPad when suddenly, this conversation happened:
Dindin: I loooove the Prince.
Papa (taken aback): Why?
Dindin: He's so handsome…
Mama: Does Cinderella love the Prince?
Dindin: No, me…(pointing to herself).
waaaaaa where is she learning this? Dindin you're still too young to fall in love!