It has been so hot this summer that I wanted to bring Dindin to go swimming everyday. But it is just not possible because we are also very busy and of course, we are minding the expense of paying the entrance to a resort as well as the food that we will bring on such an outing and then the gas. We would not have so much freedom now that we are expecting a second one.
We already have a very big inflatable pool that is left at my parents' house because they have more space there. The disadvantage of that pool is that it takes too long to set up and it consumes so much water.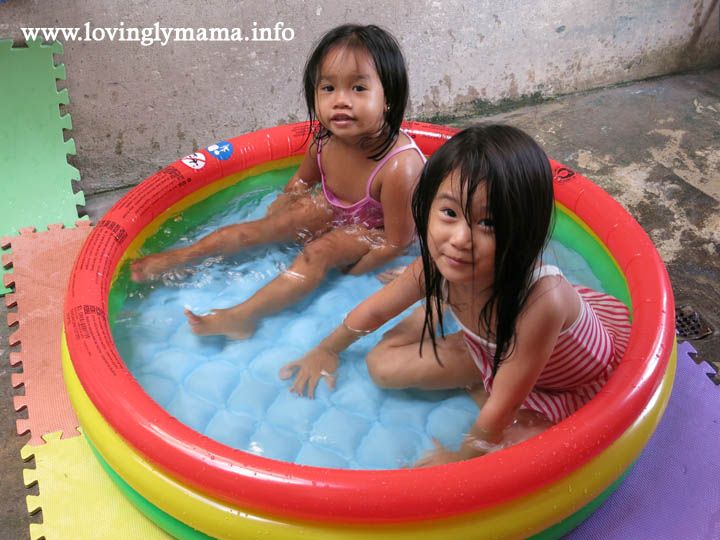 So thanks to some Toy Kingdom gift certificates from Dindin's 4th birthday party, we were able to buy her a smaller pool that can fit here at our home and would just be filled easily.
It was timely when we bought this because the daughter of our helper was here so everyday, they played in the small pool for a couple of hours. It proved refreshing for them. How I wish that I can fit there! Right now, it just too difficult for me already. But thankfully, Dindin is enjoying her summer vacation going swimming!