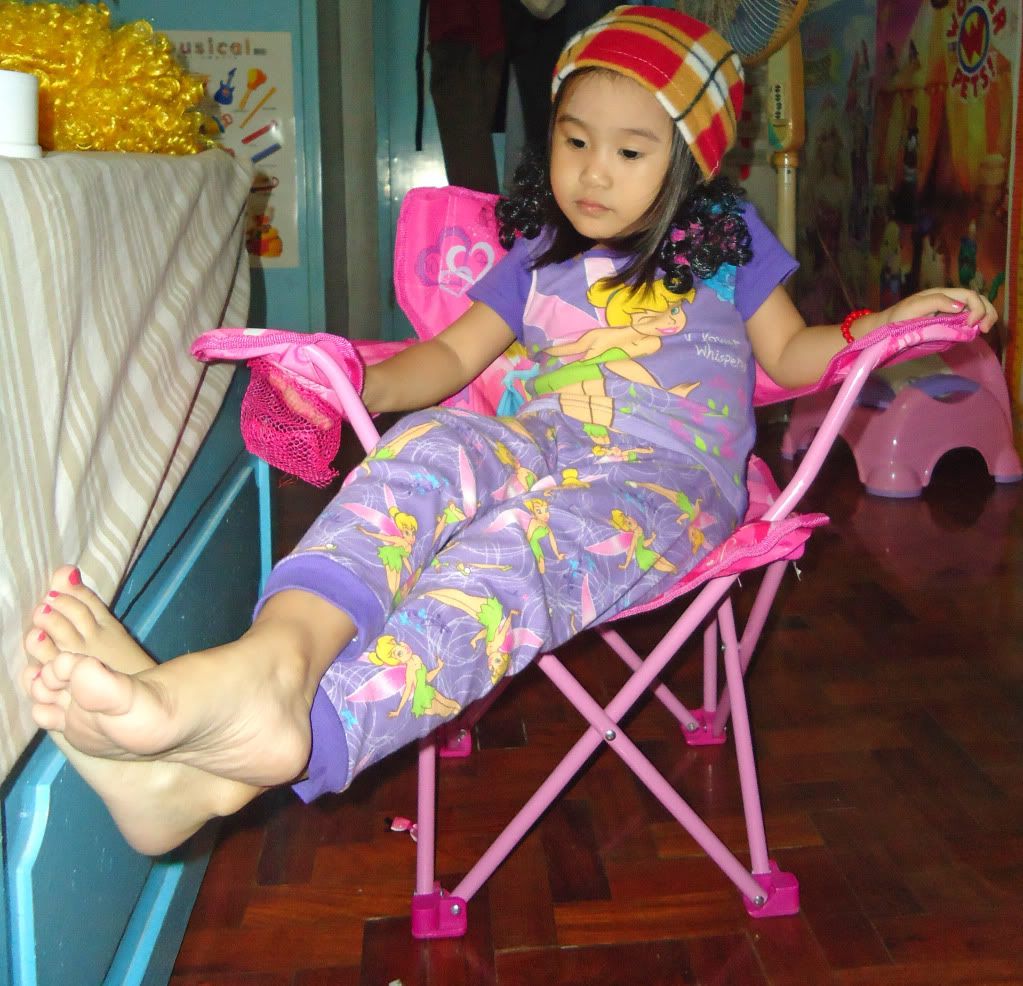 Right now, I would really appreciate some time to rest and relax in the woods. Why there? That is because in the woods, there is no air pollution, minimal noise pollution as well as little light pollution. That way, I can breathe in fresh air, avoid loud noises of city life, and appreciate the multitude of stars in the night sky.
Then when I will retire for the night, it would be great to lie down on one of those nice log beds with comfortable cushions for that rustic feel. The next day, it will be so cold when you wake up that it would be nice to make a hot cup of cocoa or coffee.
Ahhh…that would be heavenly. Well, if only I can rest and relax like my little darling above. She is just so comfy in her nice chair. And she poses here like she has no problems at all (not that she has LOL).
Well, that is the life of a young child. We parents work so that we can also give the childhood that our children deserve. Not one that is filled with days of work even at a young age.
But I still wish for that R and R some time soon. 😀