Today marks the opening of the SM Store in Bacolod City–a three-story department store by SM. We did not go there this morning but we rather went there this afternoon because we got an invitation for a Styling Workshop with former Bb. Pilipinas-International and fashion consultant, Ms. Patty Betita.
We were second in line. She looked Dindin over and said, "I like her clothes! Where did you get them?" I told her that the top was a gift during her birthday but the pants and shoes were bought from SM. She seemed fine with Dindin's ensemble so we proceeded with the picture taking.
I asked her what she can say about dressing kids this summer. Ms. Betita said that parents can never really go wrong with dressing up their children. We can mix and match stuff and colors–the important thing is that the kids are comfortable. Well said.
I always try to dress Dindin for the occasion. If it is a wedding, it is a formal dress. If we go out to play, I let her wear leggings to prevent insect bites and minor bruising. If it is a hot day, sleeveless tops or cotton shirts are her staples. It is her comfort that guides me to style her.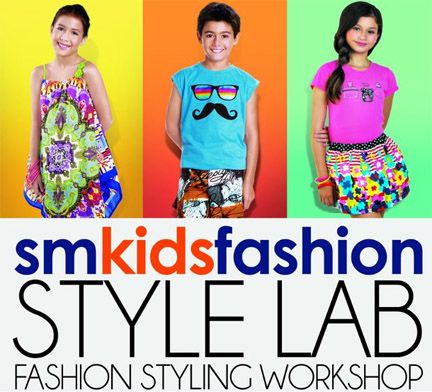 By the way, the Kids Section at the new SM store has many exciting offerings. The colors are so alive and vivid. And my gosh! They have a lot of selections of tutus! weeeee The accessories, too, are overwhelming. If we weren't in a hurry today, I would have bought her new bangles. But I shall return. hehe