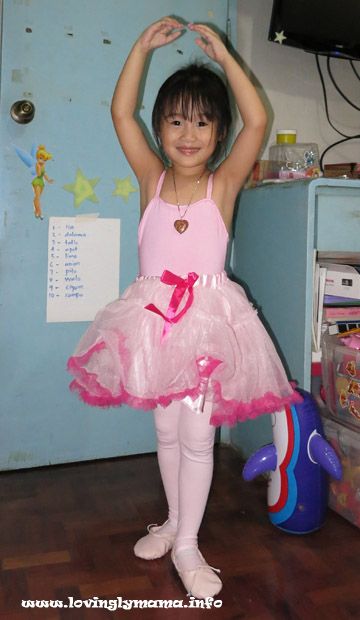 Ever since she was a little toddler, about a year old, Dindin had always been fascinated with ballet. She was so flexible, but some dismissed it as the flexibility of a young kid.
But eventually, that interest grew stronger and Dindin would always wear tutus and prance around, imagining that she is a ballerina. And she grows more graceful as the days pass.
Now that she is old enough, we went to the Garcia-Sanchez Ballet School here in Bacolod City and inquired about their summer ballet classes. We registered her and got her the prescribed dance outfit. Oh how she loved it! It was all pink! The tutu skirt is not really part of the practice outfit, but kids had the option to wear them, as long as their tights, leotards, and shoes were light pink. hihihi This was a gift and is perfect to complete the ensemble. So cute, right?
And when we asked her to pose, she did that. She looks like a real ballerina! 😀
Note:
Summer classes at the Garcia-Sanchez Ballet School start on April 9, 2013.
Related stories:
Fashion Model or Ballerina?
Dancing Ballet