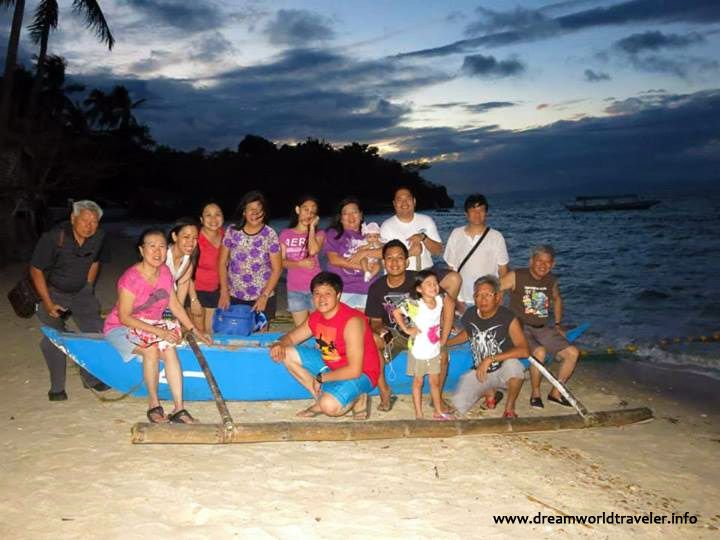 We just got home today from a two-night, three-day trip to Guimaras Island in Western Visayas, Philippines. The entire Lo family (my husband's) went. There were 18 of us in all, including our two kids. Yep! We brought even our 4-month-old baby with us! haha
This is the second year that we went away for the New Year. Last year, we went to Dumaguete City in Negros Oriental for an overnight stay there. But it was such a short stay that took a very long drive to get there so we didn't even have the time to swim in the hotel pool. Buhuhu That was such a bummer and we had to spend so much. The only consolation was that, we were with family.
So this year, we thought of making the most of our visit to our destination and still be able to rest from the long trip by staying for two nights. From Bacolod City, we took the fast craft to Iloilo City where we then took a pump boat ride to Jordan–the capital of Guimaras. Then we took a 30-minute jeep ride to reach the Raymen Resort in Nueva Valencia (another municipality in Guimaras) where we were billeted for this trip.
Our meals were mainly prepared in their canteen but we also brought snacks with us. On New Year's eve, an uncle and aunt sponsored a lechon (whole roast pork), which the hotel staff facilitated for us! weeee The staff at the hotel was so accommodating that they produced our requests, including a cake for the media noche dinner. 😀
Hubby and I are so tired because among all of us, we were the ones who had so many luggage because of the two kids. And I couldn't help hubby much because I was carrying the baby. Nevertheless, we had a great time with family and I think this is going to be a yearly tradition for all of us.
Happy New Year everyone! Have a blessed 2014! 😀