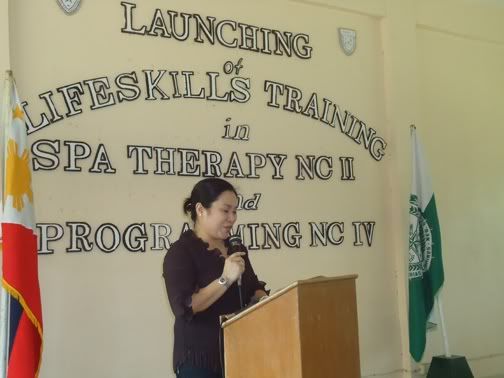 Yesterday, I went to La Salle College Victorias to deliver the speech of my client in his behalf. It turned out, my client was supposed to be the guest of honor who will cut the ribbon. haha So in his stead, I became the instant guest of honor there.
But when I came back home, I had to wash the bottles of Dindin that had been in the sink since last night. haha The maid is on leave so the busy Mama has to wash her baby's feeding bottles. Can't do anything about it. haha
Will write about this event in Marriage Markers because Dennis helped me prepare for this event.