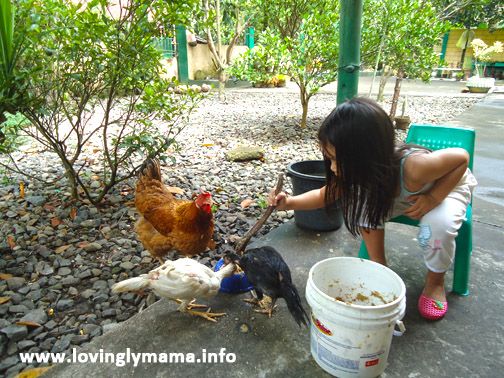 Today was something different for Dindin. She woke up late, had and early lunch, and requested to go outside. Since it wasn't so sunny, I just let her.
After awhile I was called and to my surprise, she was feeding the chickens. First there was one, then there were two, and then there were three chickens. And she told me a story about how the chickens were a family. hihi She a different kind of experience today and I am happy that she is exposed to these things.
She sang, "Early morning on the farm, lots of work to do. Roosters crow, cock-a-doodle-doo!" — from a Hi-5 song.