Because of the overwhelming response to our first Drypers Giveaway, we are bringing it back! Yippeee! Thanks to the generosity of Drypers, we now have more prizes! We now have 7 winners of bigger bottles of Drypers Bath Accessories.
The new line of Drypers Baby Bath Accessories, namely the Drypers Baby Head to Toe Wash, Drypers Baby Shampoo, and Drypers Baby Bath will help you Bathe your Baby with Love. All of them come in 100ml, 200ml, and 750ml bottles. They also have the new Drypers Baby Wipes. What's unique about the Drypers bath products is that they are all have soothing, calming, and moisturizing effects on baby. They contain Oat Kernel that soothes and calms baby's skin. Meanwhile, the Panthenol or Provitamin B5 is the active ingredient that moisturizes baby's skin.
As a Loving Mama, I especially love the mild baby scent and what it can do for my baby's skin!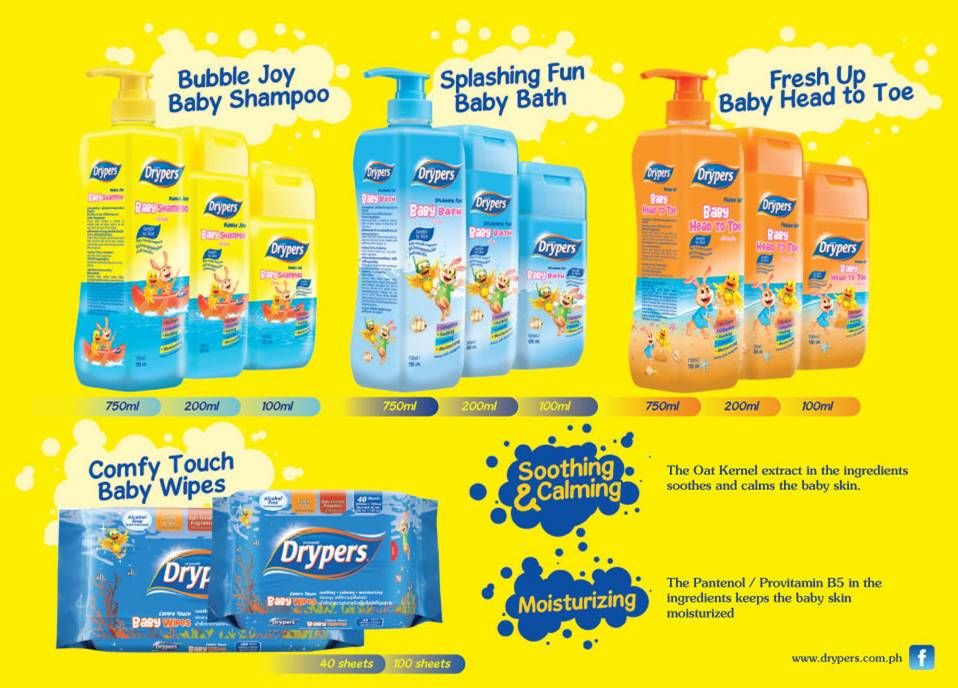 As usual, this will be a Rafflecopter-powered event for your (and my) convenience. All you need to do is fulfill the mandatory likes asked below. I am teaming up with some fellow mommy-bloggers to make this an even bigger event with wider scope.
Here are our prizes: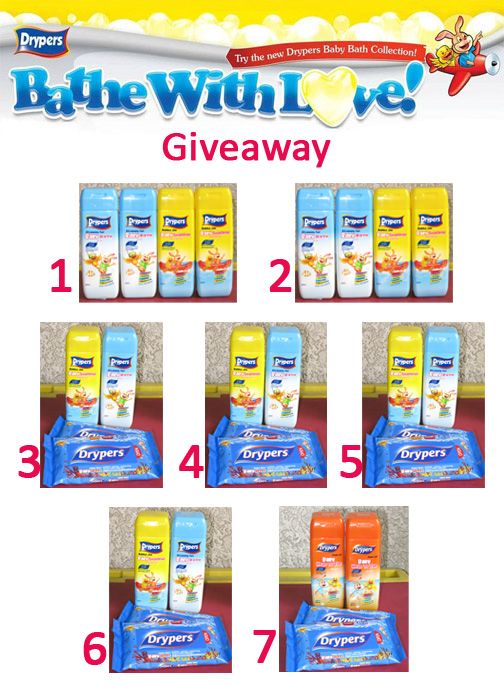 This blog giveaway is open only to Philippine residents and those with valid Philippine addresses where I can mail the prizes. The Rafflecopter will be open from September 20 to October 10, 2013.