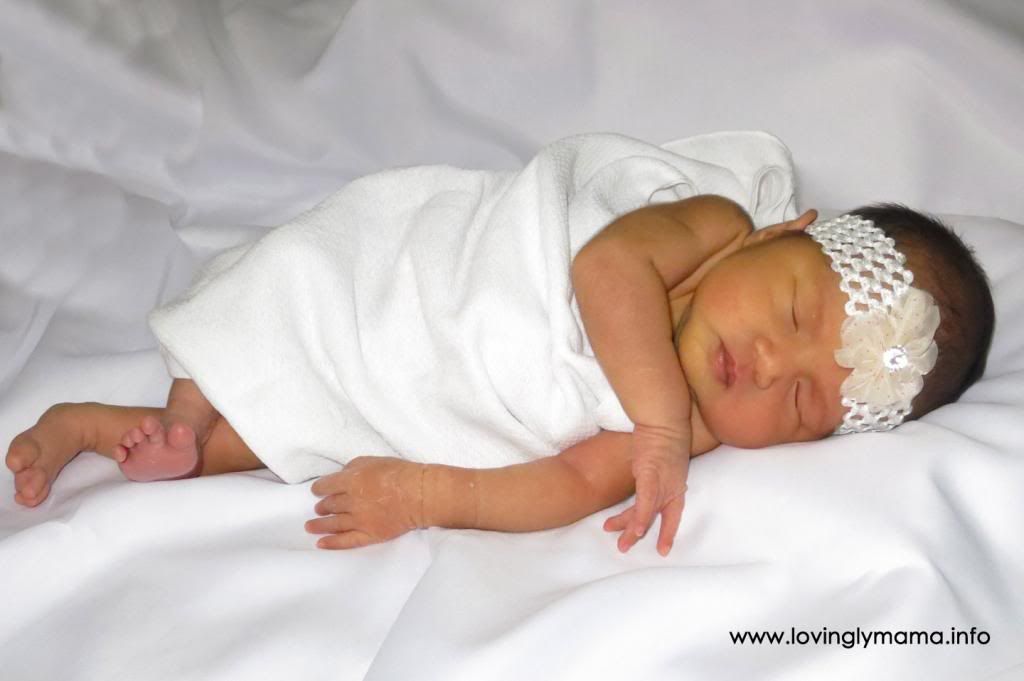 Last Sunday, our younger daughter Dorothy Shane turned a week old. Wow! It has been a week already? Thank God I feel so much better now so I can also better take care of her.
Stub Cells
In the morning, Shane, as we have now decided to casually call her, was given her final dose of antibiotics. She was administered that at birth because I had UTI when I was five months pregnant. Upon delivery, her pediatrician ordered a blood test and it was revealed that Shane has stub cells. Hence, the antibiotics were prescribed.
ABO Incompatibility and Jaundice
Aside from that, Shane has jaundice because of our blood types. Hubby's blood type is AB while mine is O, which resulted in ABO incompatibility. Shane's blood type is A, just like Dindin, and both of them underwent photo therapy at the nursery. She was placed under the Bililamp for three days in order to help flush out the toxic bilirubin from her system.
But since we were already discharged from the hospital, we were advised to keep exposing her to early morning sunlight, from 6:30-7:30am. Too bad though that the sun has not been so cooperative lately because of the bad weather. If you notice, Shane is still yellowish in the picture. I hope that by Saturday, it will lighten before the doctor sees her again.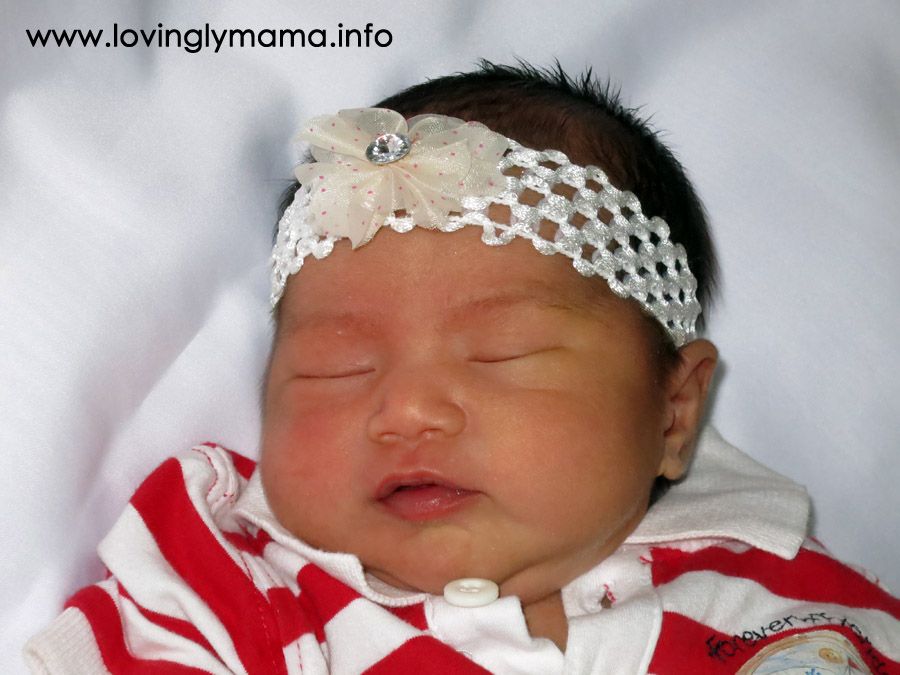 First Week Milestones
Shane is quite sensitive to sound in the sense that when somebody is talking to her, she will immediately turn her head and face whoever is trying to engage her. When she is crying and someone would sing to her, she would calm down and look towards whoever is singing.
At Day 6, she can lift her head and turn it from side to side while lying on her tummy. She's got a pretty strong neck. 😀