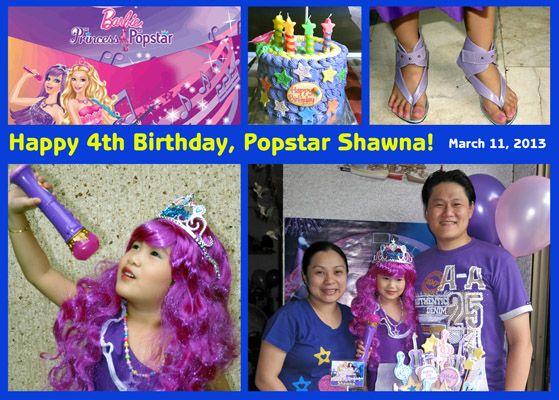 My Dearest Dindin,
By now, you are already a little over 4 years old. This letter is quite delayed because Mama had been struggling for the past several months with many things.
We celebrated your 4th Birthday on March 10 because it was the Sunday closest to your actual birthdate. We had a Kiera the Popstar inspired birthday party for you complete with a purple wig because during this time, you liked Kiera so much. I am just a wee bit sad that despite our efforts to find you a Kiera doll, even asking friends from other places to do so, we just could not find it anymore because it was out of stock. But it's okay, you are our live Kiera doll. And thank you, because you did not make a fuss about it, even if you did not get your doll.
The celebration was simple was it was a happy one because it was attended by family and friends who love you.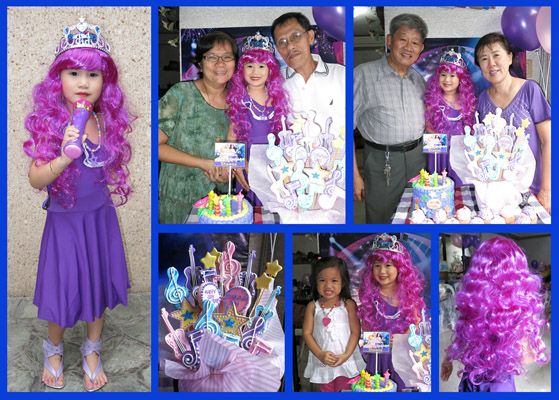 You have grown up so beautifully, Dindin. Inside and out. A lot of times though, Mama still scolds you and I become hysterical yet in most of these instances, it is not really your fault. You are just being a child—curious, inquisitive, talkative, and cute. But sometimes, Mama has some problems and my tendency is to vent it out on you. I know it is very unfair on your part and I only pray to God for healing each and every time I do that to you…with the hope that I will not ever, ever do it again. Forgive me Din, for all those times that I have been emotional and I have hurt you especially with my words and actions. Mama is deeply regretful and someday if you get to read this letter, you will get to forgive Mama for what I have done.
I love you, Dindin, with all my heart.
Soon you are going to have a younger sibling and I am so happy with your attitude about it. I just want to assure you that Mama and Papa are not going to love you less—there is just going to be another person who will love you in this family and whom you can love in return. Our love network is thus growing.
Dindin, Mama and Papa are very proud of you. You are a symbol of God's grace in our lives. We love you very, very much.