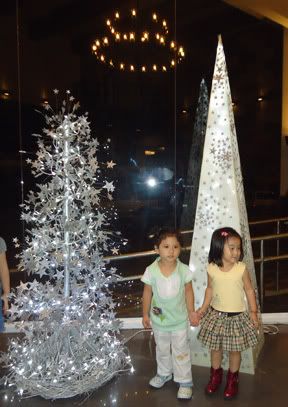 Dindin must have a lot of good memories last Christmas that by July this year, she had started singing Christmas carols like "We Wish You a Merry Christmas" and "Jingle Bells."
By September 1st, she woke up and just asked for her Christmas Hi5 video. And since then, she had been requesting for Christmas videos to be played–Christmas Wonder Pets, Christmas Barbie, Christmas Hi5, and Christmas Veggie Tales.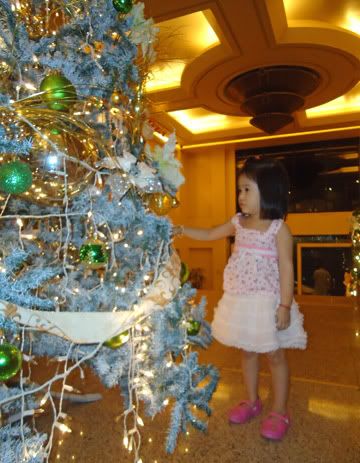 She also started greeting people "Merry Christmas."
Today, after her children's choir practice, we passed by Uni City to buy some Christmas decorations. We bought another small, two-feet Christmas tree worth P45, two strands of tinsel worth P27, and shiny red balls worth P60. For a little more than P100, we already made our little princess happy.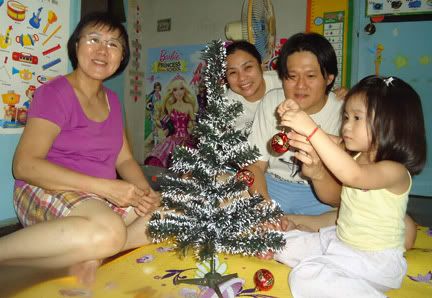 So tonight, we started decorating the tree. We wanted to do so till tomorrow so that her grandfather will be here, but she could not wait. Although, we left the stuff outside, she remembered that we bought a tree and wanted to get it. No matter how much I tried to distract her, her thoughts came back to the tree.
Finally, I gave her the tree. She kept on going around and around the room look for the "baubles." That is how she calls the Christmas decors.
When her Papa finally came up from the store, we decorated the tree and she was really happy. We also took out our old tree and put it up, so she has two Christmas trees. She is really proud of what she had done that when we took it out, she called the helper to show her "trees."
Now, she is looking for her presents!
By the way, there are many nice Christmas decors online from Deals Direct. They are affordable and very nice, too!