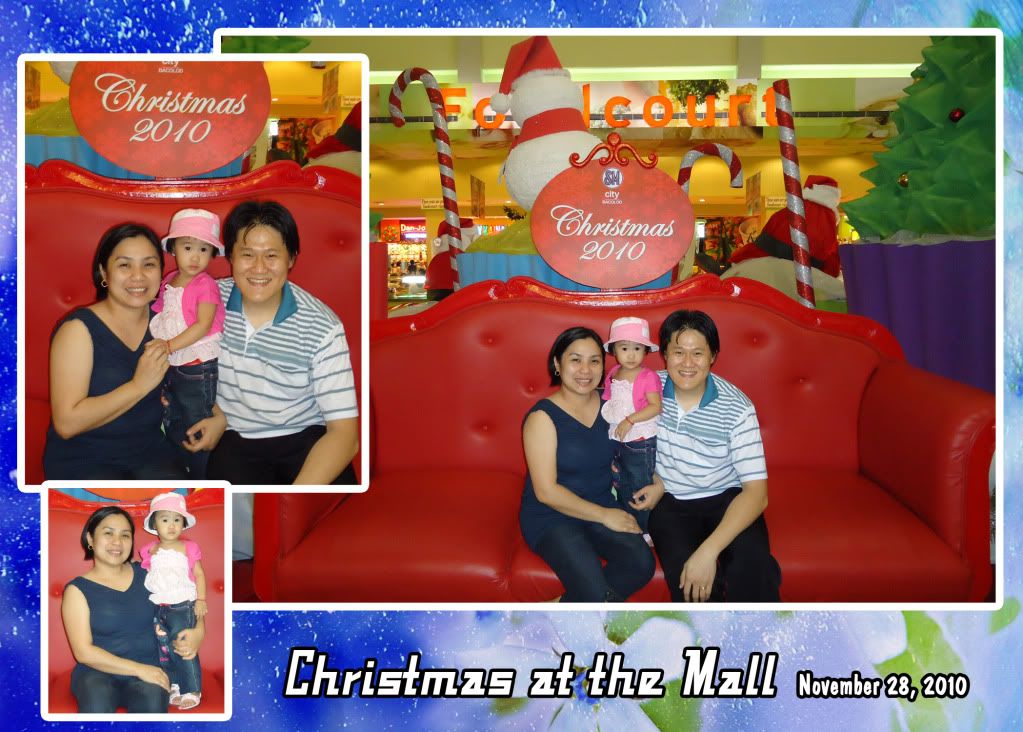 The Philippines perhaps is the country with the longest celebration of Christmas because we have a 100 day Christmas countdown. But long before the countdown began, Dindin was already in a Christmas mood.
I remember her first Christmas. She was already 9 months old so I thought she could already remember what's going on. We set up a small Christmas tree in the room that was given by my Nanay. Then we bought several items and wrap them so that she will have some gifts to open on Christmas day. But by God's grace, Dindin got so many gifts from family and friends so she had many things to open. It was a great time.
On her second Christmas, she was already 1 year and nine months old. By this time, she was able to help us set up our small tree and she was a very enthusiastic helper. And she got so many more gifts then. She had a field time opening them, inspecting each item, and playing with all of them. Each item was met with an ooooohhhh, aaaaaaaahhhhhh, or wow! hahaha She is so appreciative.
This year, she just woke up one more morning at the onset of September and demanded that I turn on her video Christmas Hi5. She has not watched Hi5 in a very long time because she had been watching Barney and then Barbie for some time now. Then one day, out of the blue, she demanded for Christmas Hi5. And when the video is done, she would ask for it to be played over and over again. She would sing and dance with the cast. There is a segment in that video that is a live concert of the group and when they would get up on stage, she would squeal with delight, clapping her hands in the air. LOL She's like a fan!
Then she would greet everybody Merry Christmas. One time, her grandma came into the room and she just greeted her out of the blue. Yesterday, while we were walking hand in hand at Gaisano City, she was looking up at me while mumbling something. All I could make out was "Mama." So I bent down and asked her what she was saying and she said, "Merry Christmas Mama…" awwww She just sounded so sweet.
Anyway, for this year, I have not come up with an idea for her Christmas memories except that this year, she will get to help set up the tree at her Nanay's house. I am not sure what to get her either, but well, I think that this year, our little tree will have to be set up outside because our room is already very crowded as it is. And yes, we will continue with our rounds of the Christmas displays in the city for our Christmas pictorials–just like last year! 😀
She is just soooo excited about Christmas!