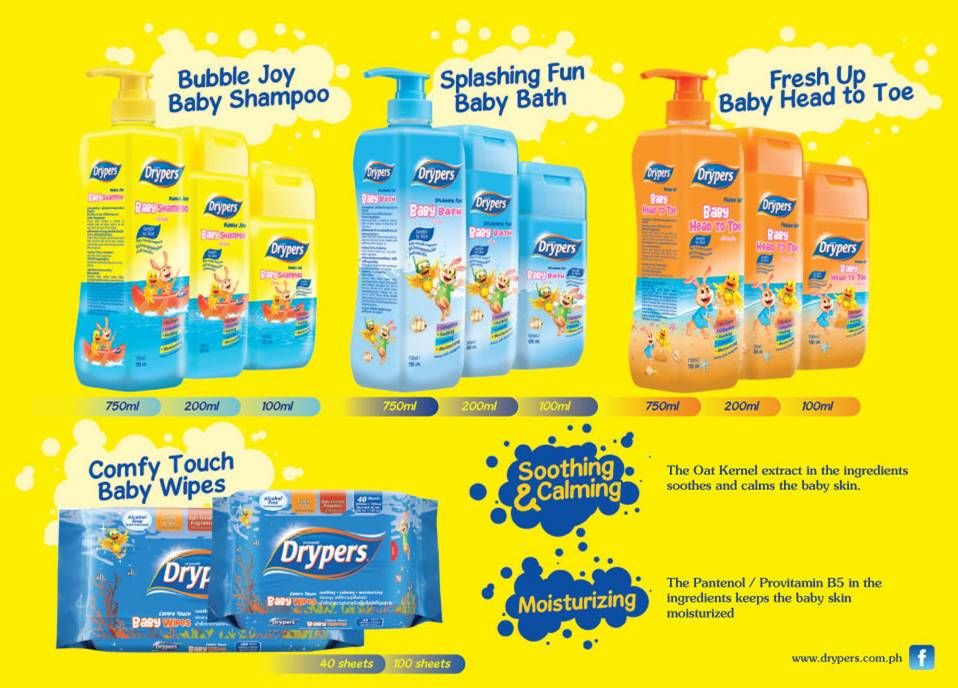 Bath time is always a special time between Mama and young children. It is a time to bond, to have fun, and for Mamas to take care of their baby's delicate skin. And of course, the babies feel refreshed afterwards.
This is especially true when you have quality bath accessories to help you, such as the new line of Drypers Baby Bath Accessories, namely the Drypers Baby Head to Toe Wash, Drypers Baby Shampoo, and Drypers Baby Bath. All of them come in 100ml, 200ml, and 750ml bottles. They also have the new Drypers Baby Wipes. What's unique about their products is that they are all soothing, calming, and moisturizing. They contain Oat Kernel that soothes and calms baby's skin. Meanwhile, the Panthenol or Provitamin B5 is the active ingredient that moisturizes baby's skin. As a Mama, I especially love the mild baby scent!
That is why, using Drypers Bath Accessories really mean that you Bathe with Love.

For now, Drypers Baby Accessories are only available at Landmark, South Supermarket, Cash & Carry, Pioneer Supermarket and Ever Supermarket!
Now, the big question is, would you like to try Drypers Baby Bath Products for your kids? Then join my simple Rafflecopter giveaway! Lovingly Mama is giving away five Drypers Baby Bath Gift Packs to five (5) lucky winners. This giveaway is only open to residents of the Philippines and those with Philippine mailing addresses.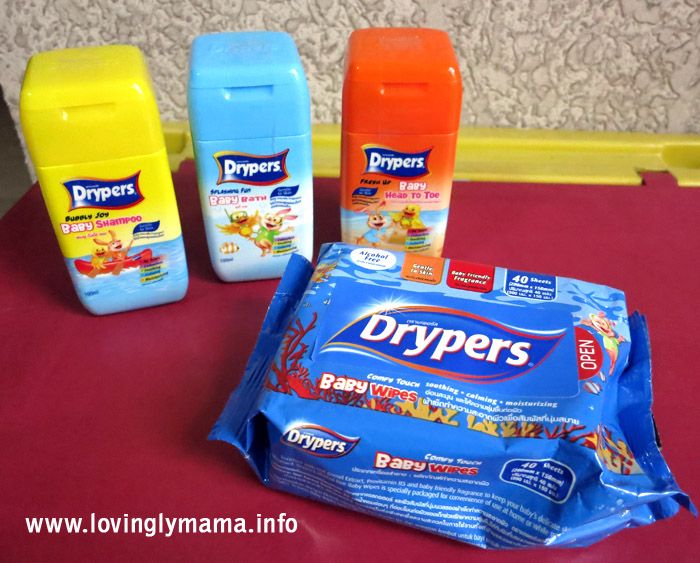 The Drypers Baby Bath Gift Packs includes:
(1) 100 ml Drypers Baby Head to Toe Wash
(1) 100 ml Drypers Baby Shampoo
(1) 100 ml Drypers Baby Bath
(1) pack Drypers Baby Wipes – 40 sheets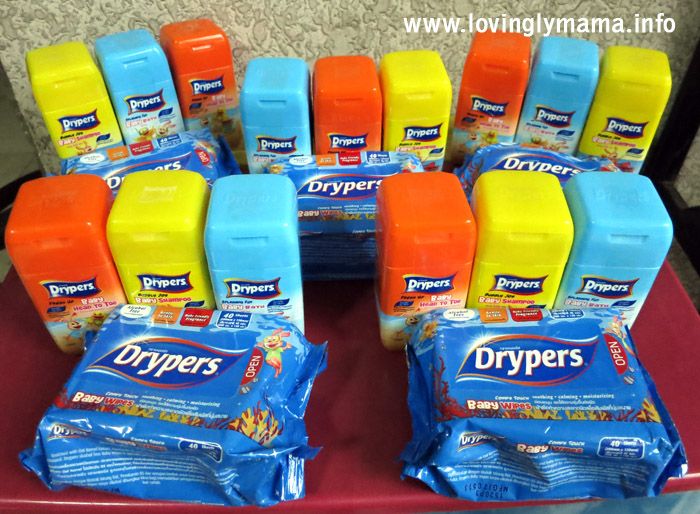 So would like to win one? This is just a simple giveaway. Just fulfill the Rafflecopter form below. Only two tasks are mandatory and the rest are optional. But do them and you gain more raffle entries. 😀
The Rafflecopter form will open from August 1, 2013 and end on August 15, 2013. Then I will draw the lucky winners via RC. Winners will be announced in a blog post afterwards. Thank you so much for joining and I hope you will have as much fun as I did giving your babies and older kids a bath with Drypers Baby Bath Products.