Knowing when to transition your child from a cot to a bed is not always easy, but for some parents, making this move is necessary when their child has outgrown the cot or because the cot is required for a younger baby.
Typically, most children change from a cot to a bed somewhere between the ages of 18 months and three and a half years. The good news is that there are things parents can do to make this significant milestone easier, more comfortable and less traumatic – such as learning about and purchasing a quality mattress through Chiropedic Mattress Factory, building excitement and involving children who are old enough in the selection of bed linen and quilt covers.
What do parents need to know about moving a child into a bed?
If you need your child to vacate the cot because another baby needs it for sleeping, it's a good idea to move the older child out of the cot six to eight weeks before your baby is due. Some children transition better when they are familiar and comfortable in their 'big bed' and are less likely to feel that their cot has been invaded by a newborn.
When their child can climb or independently jump out of their cot, some parents decide that it's time to make the change to a bed. The benefit of a bed is that you do not have to be so concerned about a child being hurt, but this can be immediately replaced with the difficulty of keeping a child in the bed all night.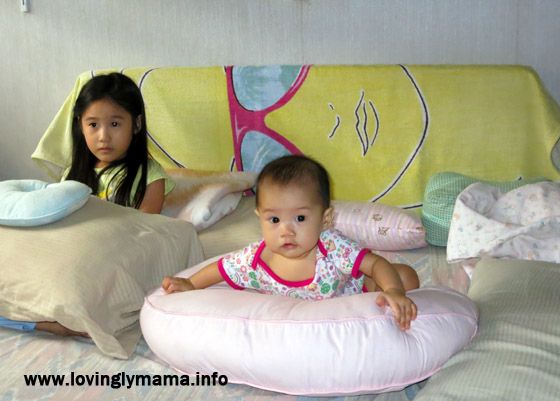 No matter how keen a child is to sleep in a big bed, it is essential that a guardrail be positioned to prevent them tumbling out of the new bed. Also, the bed should never be positioned so that the child can access blind cords, electrical appliances including heaters and windows that can be opened independently.
Every child is different…
As with everything about children, there is no 'one size fits all', guide book or magical solution. While some children readily and easily adapt to sleeping in a bed, others do not. The fact is that every child responds differently and their response is often unpredictable.
Generally, firstborn children are most likely to protest about making this transition, because they may be quite attached to their cot and sleeping in a bed is just one of a number of changes occurring simultaneously. It is not uncommon for the transition from a cot to a bed to happen around the same time as significant changes such as: toilet training and starting kindergarten or preschool.
Ways to facilitate a smooth change:
To help your child accept the change of sleeping in a cot rather than a bed, putting the bed in the same place as the cot can be a very good idea. Also, some children find it comforting to sleep with the same blankets that they had in the cot, even though they are too small for the bed.
Mounting excitement about sleeping in a big bed (and even hosting a 'Big Bed' party) may help to allay some fears in your child. The reason for doing this is because some children's excitement and positive anticipation of sleeping in a big bed will help the transition to be made smoothly. Reassuring your child and telling them that you are proud and love them very much can also support them to adjust well.
Just as a sleep time routine is likely to have been established and followed while your child slept in a cot, a new or modified routine will be helpful to a child who is making the shift from cot to bed.
What if moving from the cot to a bed does not go well?
Some parents soon learn that they have attempted to make the switch from cot to bed too soon for their child. This is quite common and in this circumstance, there is absolutely no harm in returning the child to the cot and treating this as a good change. There is nothing to be gained from viewing a return to the cot as a failure, a backward step or a reason for punishment. Parents should always remember that their child looks to their parents for cues.
While shifting to a bed is not often uncomplicated, a little difficult or the cause of some battles at night time, it is a significant milestone in a child's development and yet another sign that your child is progressing from infancy to an older, more independent and capable child.