Oh yeah, Dindin likes going to church. She goes with us every Sunday to Trinity Christian Fellowship. She sings and dances to the praise and worship songs and even raises her hands. She would drop the tithe envelope in the basket and would also join in prayer.
But when sermon begins, so does the fruition of her other plans. Well anyway, last Sunday was Father's Day. The church celebrated it by calling out all the fathers in church. I photographed here from left to right, my hubby, my Tatay, and our wedding ninong, Tito Ben. They, as well as the other few fathers, were called on stage, honored, blessed, and given a Jollibee burger meal as well as a key chain. Cool, huh?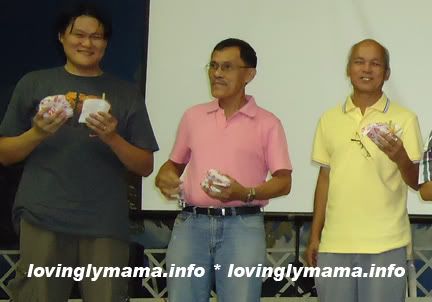 But before this happened, here are the places that Dindin visited. First she went out the side doors and played with her friend, Eon.

The she walked the long path going to the covered court where she walked on the circles of the basketball arena.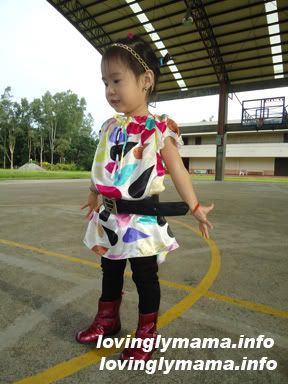 After that she proceeded to walk some more distance and went to the school's lobby (our service is held at the auditorium of Trinity Christian School) where she sat down on the steps.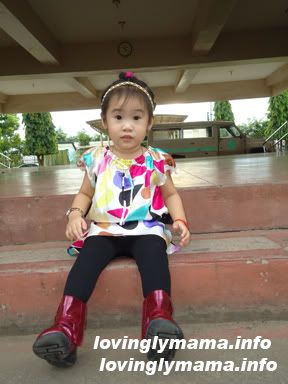 Then she played with some more kinds on the grassy lawn where she enjoyed looking at the little white flowers dotting the carpet of green grass. I left her there with the other kids while I ran inside to take a picture of our Papa. I really had some exercise that afternoon.