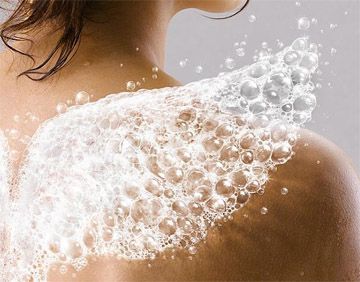 If there is one activity that I find pleasurable and want to do leisurely is taking a bath. I don't have a bath tub where I can soak my stress away. I have a small shower area and I use a pail and dipper. But that is fine because all I need is just 10 minutes or so of washing time exclusively for myself. And I don't want to be harried in doing it.
No, it is not that I have a complicated bathing regimen. Except for the conditioner that I apply on my long hair, I have a pretty much wash-and-wear routine. I shampoo my hair and condition it and then soap my body. The only thing that I ask is some hot water. Somehow, taking a hot bath comforts me because the hot water soothes my muscles. And with it, I can take a bath anytime of the day, even early in the morning without my teeth shivering.
Despite my simple routine, I like bath time because it is my ME time. I am alone, I get to clean myself and come out smelling fresh, and somehow, the sound of water flowing and splashing has a calming effect on me. When I come out of the bath, I feel really good.
And for me, bath time is like a sacred time. I am alone to my thoughts with only the sound of the water. I get to think and remember things that I would otherwise forget. I plan out my day, mind check on my payables, or just do some thinking.
And this is why I really get irritated when I am interrupted or get rushed when I am taking a bath for any reason. I know that some reasons are more important than others but I feel like opening the bathroom door when I am in the shower is sacrilege (okay, I'm exaggerating). It's just that when I am interrupted, my thoughts fly out the window and it seems that I have to gather the pieces of my brain afterwards. And it takes a while. Also it seems that every time I am interrupted, I feel like I have to rush through the process. I feel it is unfair because I only take a very short while in the bathroom and it could not be given to me?
Oh well, but then it happens. So I just live with it. There is really no use ruining my day over it. I guess, this is just wishful thinking.