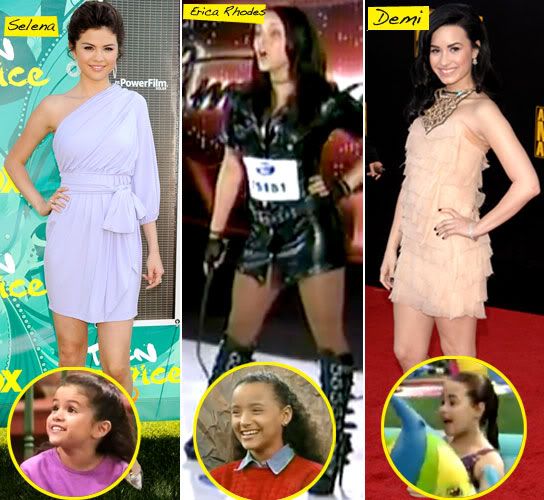 Photo from hollywoodlife.com
It was only recently that Dindin started liking Barney videos and her Papa saved some files in our hard disk so that I can easily play them whenever she wants to watch.
One time, while Dindin was watching one episode, I sat down beside her and watched some parts of the show. I saw that one girl looked like a young Selena Gomez and so I looked up the internet to know if indeed the hot young star started her stellar career singing, dancing and playing as one of Barney's kiddie friends. And indeed she was and more! I found out from Hollywoodlife.com that it was not only Selena but Demi Lovato and Erica Rhodes as well who had their roots with Barney. I have yet to see the two other girls in the Barney videos but I have already seen Selena in a couple of episodes.
I kinda wondered last time what happens to the kids in these videos, if they ever became celebrities. And well, I guess most of them did. Maybe not all of them became big stars like Selena and Demi, but at least they got somewhere in their careers. I guess that here in Barney's world, you can achieve whatever your imagination cooks up for you. 😀