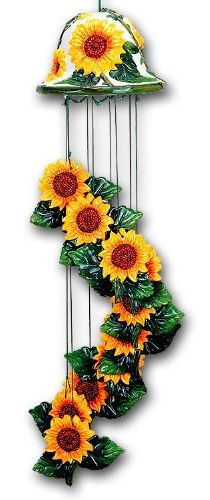 When I was younger and still living with my parents, I took the liberty of buying decorations for our garden. We had a spacious one in our suburban home and it was nice to buy stuff to add color to the surroundings. We had a lot of trees and plants around that I can only buy so much stuff to adorn them all. But I try.
Most of the things that I bought were ceramic chimes. Yeah, I love the sound of the chimes clinking when the wind is blowing. I do not believe those things that I read about chimes–I just like the clinking that goes with the blowing of the wind. That relaxes me–these are pleasant to my ears. I also had earthenware like big jars and basins around the place. I also bought a bench and a stool made of concrete. I wanted to achieve a zen garden complete with podocarpus and horsetails.
But I was careful to choose my garden decors. I did not want the garden to look religious so there are no religious statues, even a st francis statue for the garden. And in the same way, there are no dwarfs and fairies either. Okay, the most I had with a rather religious connection was a concrete pagoda, particularly because they matched the bench and stool that we already had. They were gray–the color of cement–and I didn't want to paint them anymore.
I was quite happy with our garden. Too bad we don't have that much space here now at my in-laws' place. I miss taking walks at night just to clear my head. Sigh…