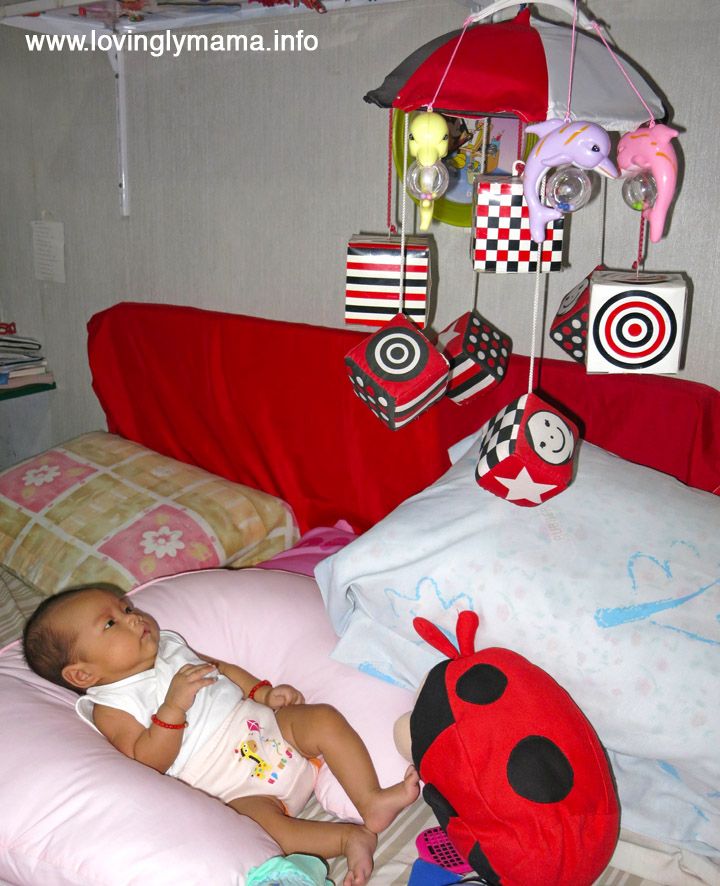 Long before I got married, I have learned that high contrast colors, specifically red, black and white, stimulate early learning and visual development among infants because that is basically the only colors that they can see in the first six months of life. Everything else is gray. Additionally, when they are stimulated, they are encouraged to move their bodies, such as to kick, wiggle, and wave their arms.
That was in the 90s. When I was pregnant with my eldest Dindin in 2009, one of the first things that I looked for were RBW toys and stuff. Sadly, I found none. But not to be deterred, I bought cartolina of these colors and made cut out posters and even a mobile. I also bought the cheap cloth called tetoron (the one commonly used in school uniform blouses) and made sort of a tri-colored cover/blanket. Thankfully, when we went to her pedia, she had an extra hanging RBW toy that she gave to us. And I really kept it in case that I will have another child.
I am also thankful that Lamaze now has RBW rattle bracelets and socks. They are great for babies!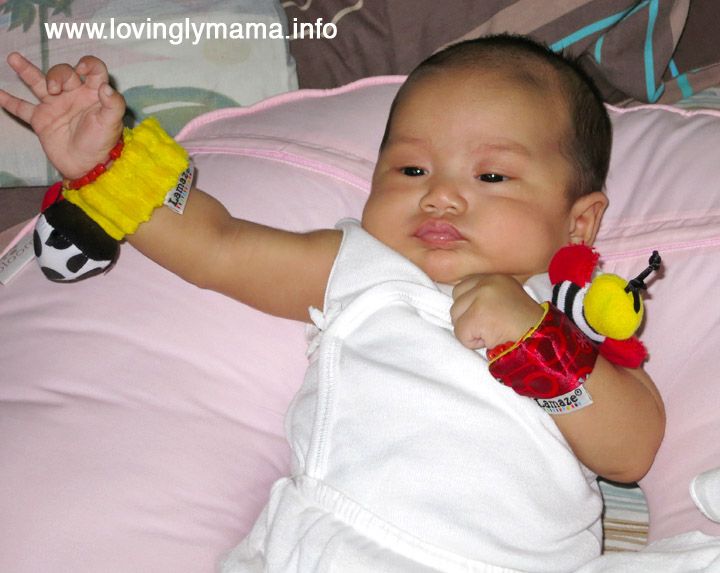 But if you can't find these RBW stuff or your budget does not allow them, don't despair. Make do and make things. That is what I did with Dindin. Buy cartolina and make your own stuff. The lines don't have to be straight and the circles don't have to be smooth–just as long as there is contrast, your baby will still be attracted to it. Consider this another crafts time.
The RBW cover/blanket that I had made was reversible. The other side was purely red while the other side was a combination of red, black, and white. I initially did this by hand, until my mother-in-law saw me and finalized the edges using the sewing machine. I am not handy with it.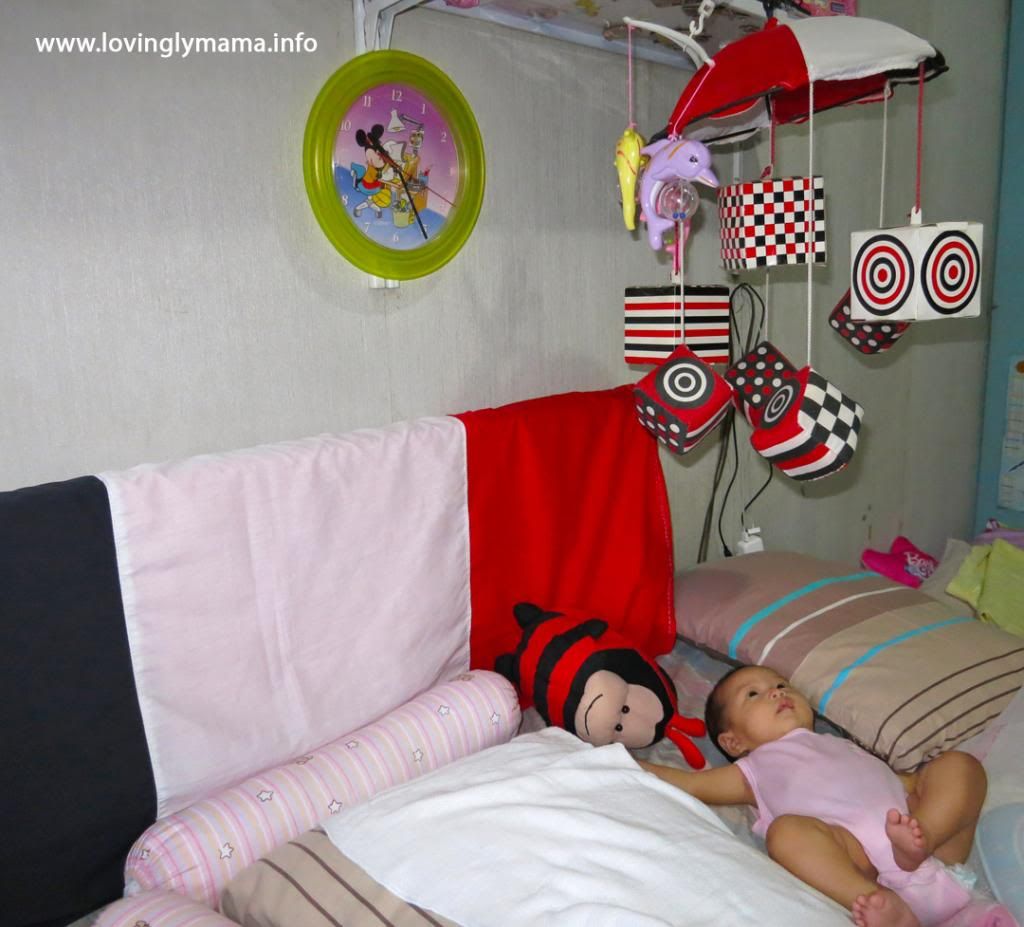 So if you have an infant or have one coming, then make time to prepare these things. 😀 They can be inexpensive. Just look for materials that are baby-safe and then your imagination will be the limit. Enjoy!