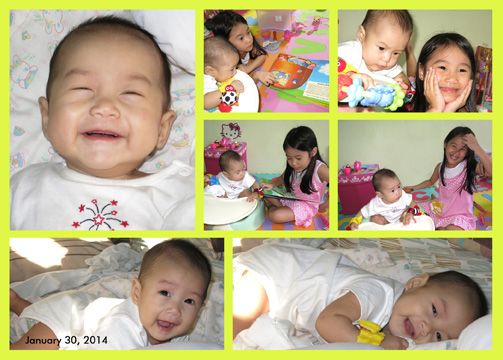 Like many families, we have our own family photo albums. No, I am not talking about the digital albums on Facebook or any other online site where you can upload photos for free. While that is the norm nowadays because uploading your photos is free and easy, I still prefer to do it the old school way–keeping real photo albums that I can display on the living room.
But because of the advent of digital cameras, it has been so easy to take photos especially of your kids. Through the years, I can no longer count how many photos we have taken of the family, especially of Dindin and now of Shane. Each expression, each new feat, each activity–everything is religiously recorded. Dindin's activities in school, her ballet class, even her Sunday school events are chronicled. When she handles Jose Ramirez Guitars later on, everything will be captured on print.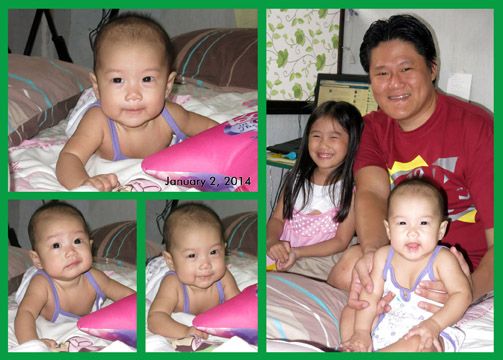 With all the life of me, I could not possibly have all these photos printed. I could probably afford it all, but where could I put them? That would take so many photo albums and so much space. Thankfully, I am good with using the Adobe Photoshop so I make sort of a photo collage of several pictures. I made 5″ x 7″ layouts, which make the 5R print. I could put anywhere from 2 to 7 pictures in one collage, depending on importance and photo quality. Then I have them printed at the photo lab. This saves me money while allowing us to have a tangible keepsake of our memories.
When Dindin was younger, I made really artistic layouts. I give precious time to each design I make. But eventually, there was a gap because I got so busy with work that I now have I think about 15 months worth of backlog in photos. So with the recent ones, I just adjust the color and crop them to fit. No more time for art. They are no longer very artistic, but at least, they have been processed for printing. Last Chinese New Year when the kids received money gifts, we used some of it to pay for the printing of a total of 262 photos! haha That's a lot to layout.
But I have fun doing it. And I have not put them in albums yet. I will let the kids do that when they are older. It would be a good bonding activity for them. Sorting photographs and looking back at their childhood would be a great loving moment for them…and also for us, too. 😀
Look at some of the layouts I did in the past…