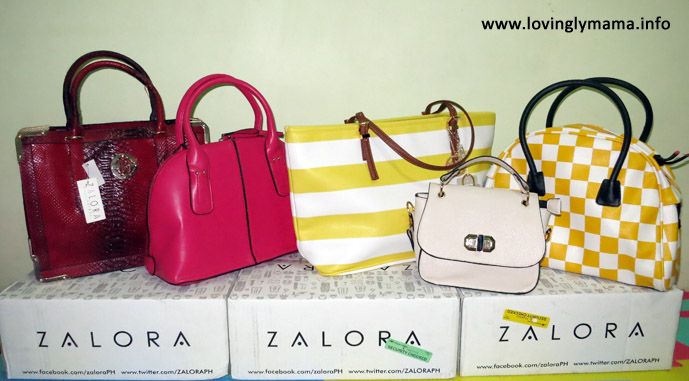 More than clothes, I am a bags person. I want bags of different colors, shapes, designs, and number of pockets for different uses (not exactly occasions). But through the years, my practice is that, I only have one bag per two to five years, depending on how long the current one will last me.
That is because I am quite prudent in such things. For me, collecting them would just spell M-O-N-E-Y, which I do not quite have. Having a new bag every now and then will cramp my budget–even when I was still single and having only single income stream. And now that I am married and with two kids, my dream to splurge on bags became a far-fetched reality.
But thank God for blogging perks, I was able to shop at Zalora without much cash out, except for the shipping cost and the extra amount that was not covered by the gift vouchers. Because of this, I was able to buy five bags, a leather wallet, two slip on shoes, a brooch, and cellphone charm with a ballerina design that I transformed into a pendant for Dindin. Lovely!
I had a great time shopping at Zalora. It was a nice experience to just click on the different offerings at the site, add them in your cart, and just delete them if you find something else. After paying for my purchase, I had my items at home in two days! And that is already because I live in the province. I was really surprised because on the site it says that provincial residents should expect about 5-7 days of shipping time.
That was a really great online shopping experience at Zalora. And if you haven't tried them, I encourage you to. There are many good value buys there, too. And if you are lucky, you just might chance upon a sale.
Thank you very much Zalora! 😀