Ever since I became a mom, I have not bought a lot of stuff for myself, especially clothes. Aside from the fact that most of the budget goes to Dindin's expenses, I have also gained much weight and do not look too good in most clothes.
And honestly, I don't like buying clothes in big sizes because it seems that I have already accepted the fact that I have gained weight and would not be able to lose it again. I don't like it but subconsciously, that is what I am doing.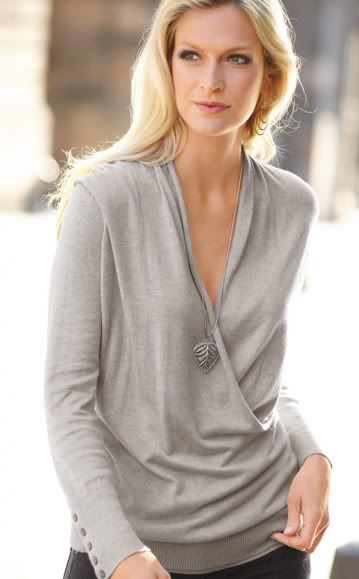 As I was browsing online for great clothes for women, I chanced upon this Fenn Wright Manson long-sleeved Knitted Wrapover Top. I instantly fell in love! It is long and classic. Wow! How I wish that I would look good in it. Maybe when I am leaner, that would really chic on me, don't you think? It is elegant and just right for my age. And I just love its clean lines and well, since it is made of stretch fabric, it is cool and comfy, too. I want one for Christmas!
Shop for designer Fenn Wright Manson outfits at Gray & Osbourn