June 23, 2011
The other day we were at SM to buy some groceries and then we proceeded to where the SM cinemas where. Dindin likes playing here because she runs around the spacious lobby. But no, we did not watch a movie, I just took photos of Papa and Dindin around the displays.
That day we chanced upon the many movie displays. Here is Cars.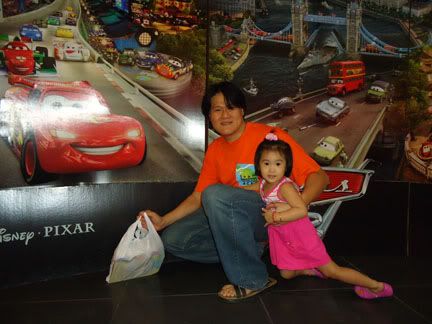 Then we went to the Green Lantern display. I wonder what Dindin is thinking about. But I think that Papa's orange shirt and Dindin's pink dress look very nice among the green guys.

And lastly, there was the Zookeeper that Papa tried to cover. hehe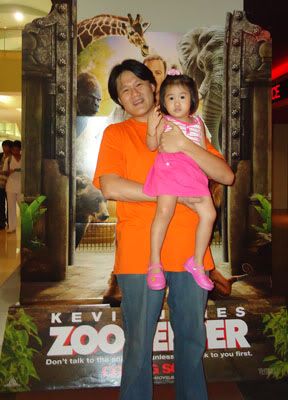 I do have some other pink photos, especially with Dindin wearing a pink bustier and pink reusable diapers. But she looks so sexy that I don't want to make the photo public. LOL So I think for this Friday, these photos are enough for my Pink Fridays entry.