October 4, 2011
More Tinkerbell Gift Items
I am just so thankful to thoughtful friends who always remember Dindin. And they so remember that she likes Tinkerbell. Now my little tinker baby has more Tinkerbell gift items found below, in chronological order when they were given.
Tinkerbell bag from Tita Gemma
First on the list is this purple Tinkerbell bag from Tita Gemma that she got from Iloilo. Teehee It's uber-cute with feathers! haha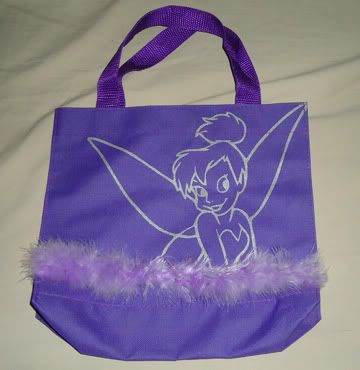 Tinkerbell Shirt from Tita Karen
Thanks to Tita Sansan, Dindin now has this nice Disney Tinkerbell shirt. It fits Dindin perfectly and she wore it last Sunday.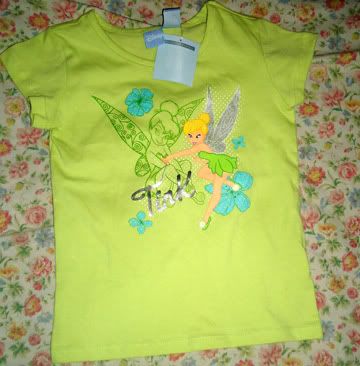 Tinkerbell placemat from Tita Dynah and Manang Yana
This has a funny story. When Dindin got it, she said "Wow, thank you." And then she laid it on the floor, stood on it and balanced herself while singing Hi5's, "Let's go, let's go on a surfing safari…" hahaha She thought it was a surfboard.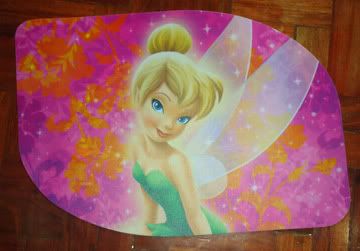 Tinkerbell books from Tita Daphne
Tita Daphne got these three Tinkerbell wipe clean books for Dindin. These are wonderful additions to our writing classes. 😀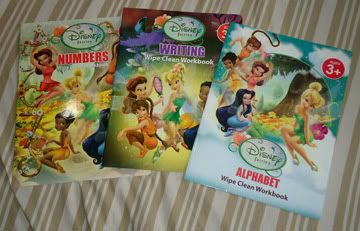 Too all of Dindin's sponsors, THANK YOU ALL VERY MUCH! 😀
Having an RV
On a different light, I would just like to mention that having a park model rv would be a great thing for a family because then it would be easy to have a road trip and camp for the night to any destination that you can drive to. It may be a big maintenance, but it would beat going on a vacation regularly. And that would surely give the entire family a lot of bonding moments together.