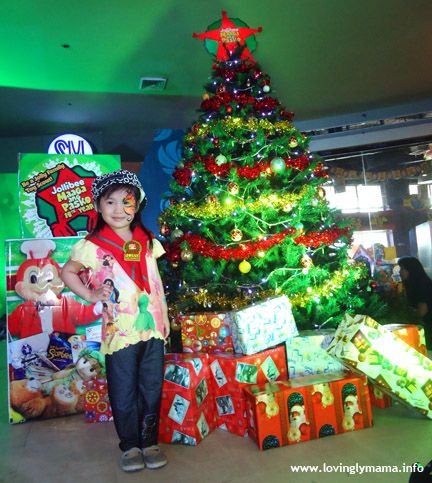 In partnership with SM Supermalls, Pinoy food chain Jollibee held a fun and memorable media launch for the 18th Maaga Ang Pasko at the Activity Center of SM City Bacolod last October 25, 2012. The event was graced by a new batch of partner schools and companies from the region, Jolly Family Toy Scouts, members of the press, bloggers, as well as Jollibee executives led by Jollibee Area Manager for Bacolod, Manolo Pineda.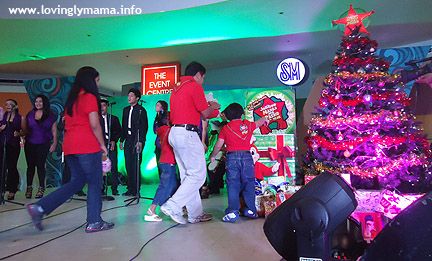 Jollibee Maaga ang Pasko campaign is a special movement that has spread the holiday cheer among thousands of children all over the country. Throughout the years, the campaign has touched many people and organizations, thus enabling the movers to collect and distribute more than 1.8 million toys and books over. Last year alone, 102 partner schools and 62 partner companies helped to amass over 300,000 books and toys. Those who take part in this annual toy drive by Jollibee are known as the Jolly Toy Scouts. They have helped many less fortunate children have a more memorable Christmas celebration.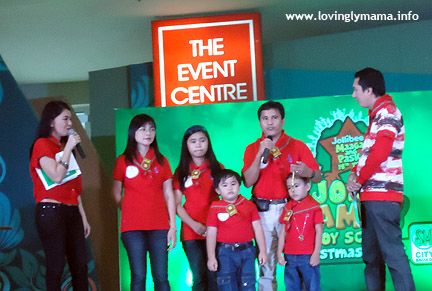 "There is no better way for families to bond during the Christmas season than by sharing their blessings and bringing joy to those who need it most. Through Maaga ang Pasko, we hope that families in Bacolod will also make sharing a part of their Christmas family tradition," said Jollibee Area Manager for Bacolod, Manolo Pineda.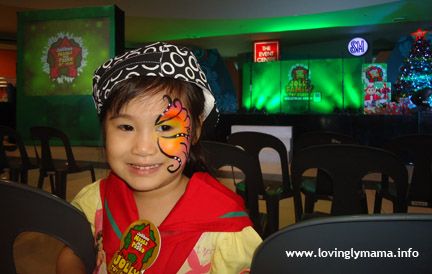 Dindin and I were so privileged to join this event, as this is our first time. Dindin enjoyed the activities they offered, such as face painting, photo booth, balloon sculpture, and games, but most of all, she got to pledge herself as a Jolly Toy Scout. She was able to see people bring toys and place them in the toy box on stage beside the big Christmas tree. But I believe that the most memorable part for her was the special number of Jollibee and friends. Dindin screamed with delight. She was heartbroken though, after they left. buhuhu I had been joking that maybe someday when somebody will ask her who her first crush was, I believe she would answer "Jollibee".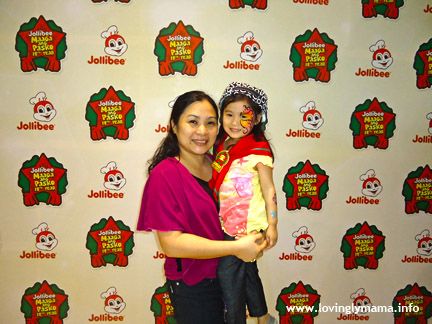 The launch was able to gather new toys and books but the movement still needs more stuff. "Christmas is the season for giving, which is one of the values that strongly bind our family together," said Mae Ramos, Values Awards winner from Visayas. "We're glad that Jollibee Maaga ang Pasko is always here to rouse the spirit of generosity among Filipinos, and we're honored to be a part of it."
And it is in this happy note that I would like to enjoin you my dear readers, to contribute to this noble cause. You can just drop off your old toys and books at your nearest Jollibee store. Do your part to make someone else's Christmas a happy one. 😀
A blessed Christmas to all of us! 😀