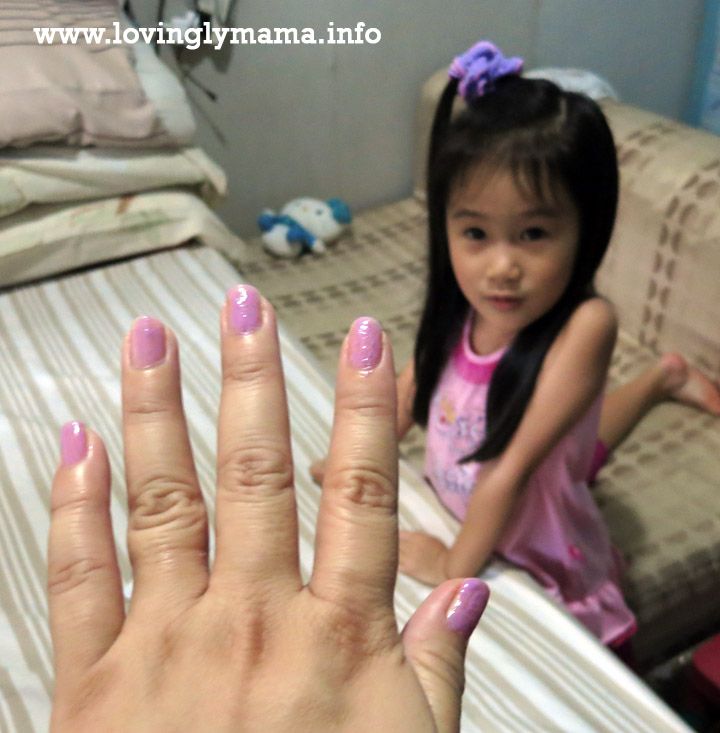 Dindin is growing up really fast. When she was younger, she used to beg me to put nail polish on her. Now, she is begging to apply nail polish on my nails. I chose light pink so that if it turned out to be a mess, at least, it won't be that difficult to clean up.
But as it turned out, she was pretty handy with the brush and although my nails were not completely covered in polish, the nail paint did not smear so much on nearby areas. She was really very careful. And boy, you could say that she is really growing up fast.
This is her first attempt to do my nails and I didn't want to disappoint her. So I wore that polish for about five days before I took them off.
So proud of Dindin. She continues to amaze me every single day. 😀