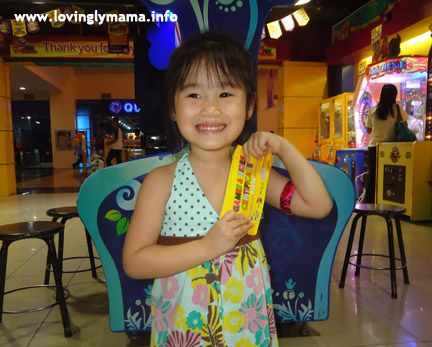 Thanks to Miss Elaine of World of Fun, Dindin has P1000 of World of Fun Gift Certificates. We used up P300 that day and thanks to the exciting games, we hit the jackpot twice! Yahoo! The other certificates will be used next visit so that we will have more fun!
By the way, if you are going to a birthday party and you know that the celebrator likes playing arcade games, do consider giving World of Fun Gift Certificates as gifts. They come in P50-denominations so you have better control on how much you are willing to spend for a gift. Or you can pair the certificates with a toy, whichever you prefer.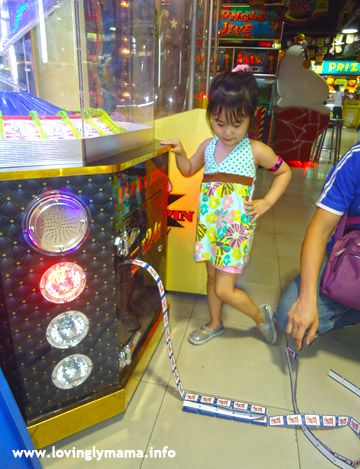 This Christmas, World of Fun Gift Certificates would also be great gifts to your inaanaks. It sure beats going around the mall looking for the perfect toy or piece of clothing. It saves you time as well as gift wrappers and your inaanak would surely appreciate the gift. They would surely be excited to go to the WOF branch nearest them and play to their hearts' content. And the best thing is, more than just an opportunity to play, it can also be a great time for family bonding because of the wholesome games offered at World of Fun!