July 3, 2012
Free Stuff from Pediasure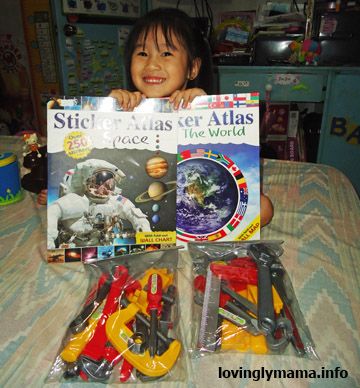 Thanks to Dindin's milk, Pediasure by Abbott, we were able to buy two new activity books and these two sets of carpentry toys!
You see, last month, there was a promo that every time you buy a 1.7-kg can of Pediasure, you get P200 worth of gift certificates from Robinsons. We bought a couple of cans and got P400 in all. That's a big discount and enabled us to buy these stuff that Dindin loved.
So I say, thanks Pediasure for Dindin's free books and toys!