July 14, 2011
Epistle #4: Overnight Maturity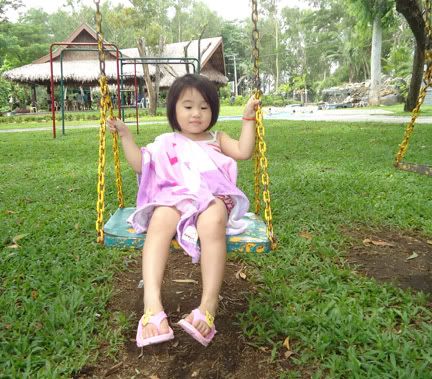 Dearest Dindin,
It seems that you have matured overnight.
It seems like only yesterday when you consumed so many diapers. And today, you don't want to pee and poo in your diaper anymore.
It seems like only yesterday when you were scared of the water and now with your floaters, you love swimming in the pool.
It seems like only yesterday when we had to hold on you the swing and then last Saturday, you just got on it and would push yourself to and fro.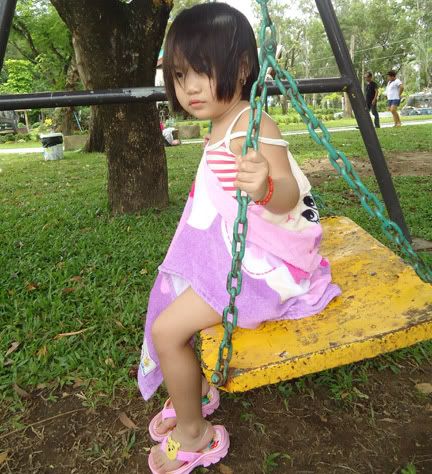 I do not really know how or when these things happen. They just happen. And you are like a little grown up person already. You are growing up so fast that when I look at you while you are sleeping, eating, or just watching TV, I am just so amazed that God "assigned" you to us.
You are growing up gracefully and each passing day is just so amazing. You just have to forgive Mama though because of my so many shortcomings as a mother. I had been very busy lately and had not spent so much time with you, even if we are always together in the bedroom. I sometimes feel bad but it is just that Mama also needs to work. I will have to unload some things so that I can spend more quality time with you more than just feeding you, giving you a bath, giving your vitamins or combing your hair.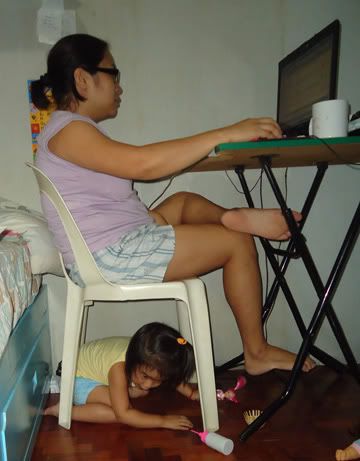 Sigh…I just want to relish every day with you, even if one of my clients tell me that it is not worth it taking care of you. For me, being your Mama and staying at home to be with you is just worth it. No matter what they say. I do not have to defend myself or my position in being a stay at home mom. It is a decision that I have made and to this day, I have not regretted it. I just thank God that He honored my desire to do so and still continues to bless us.
Maybe if you already have a younger brother, then that is the time for us to hire a babysitter who will keep the room tidy and look after the two of you while Mama is away. But for now, it will only be Papa, Mama, and Dindin–just like you always love. 😀
I love you Dindin.
Lovingly,
Mama