October 11, 2011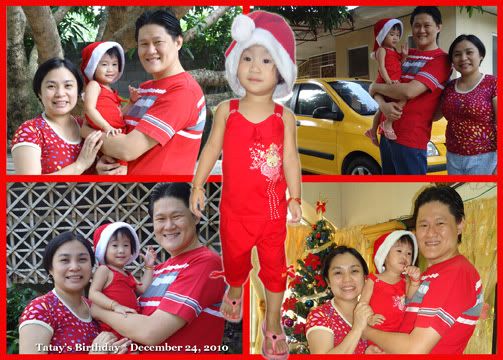 As many of you know, I do not print all of Dindin's pictures. I would make a design and then incorporate anywhere from three to eight photographs of Dindin in that one page. The size would be 5″ x 7″, a regular 5R photo print.
I do this so that I can save money in photo printing as well as save on the photo album space. While it might be cheaper to buy my own color ink cartridges and print Dindin's photos at home, I think it is too much hassle. For a small price, I can already have nice photos. I can bring it over at a friend's studio, wait for less than an hour, and then my photos are ready.
Anyway, I just realized that it is already October of 2011 and I am still doing the layouts of December 2010! Waaaaa 10 months of backlog! I had just been toooo busy! But at least I am happy that last weekend, I am done with the last of the December layouts, thank goodness! When I first resumed the designing, I felt like giving up because there are just too many already. But now I am happy and excited to start the January 2011 album next weekend.
If things work in my favor, I should be able to finish until October 2011 by the end of November. tee hee