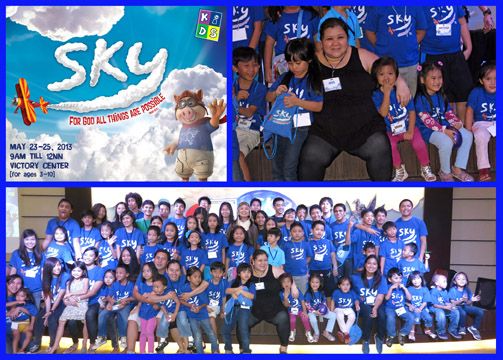 Dindin just completed the three-day VBS or Vacation Bible School at Victory Christian Fellowship located at the 3rd Floor, Robinsons Place Bacolod.
At first I was hesitant to let her join, not really for anything but because she just finished her summer ballet class and she still has writing class in the afternoon. I wanted her to rest but then I had to ask her if she wanted to do it. She said she wanted to so we let her.
There was some difficulty preparing her in the morning, especially on the second day, but thankfully, she successfully finished the three days. She had fun and learned a lot of things about God–that is what matters.
Despite the struggles that we have every morning to get her ready, she seems a different person when she gets to her class–ready and willing to learn. 😀