June 27, 2011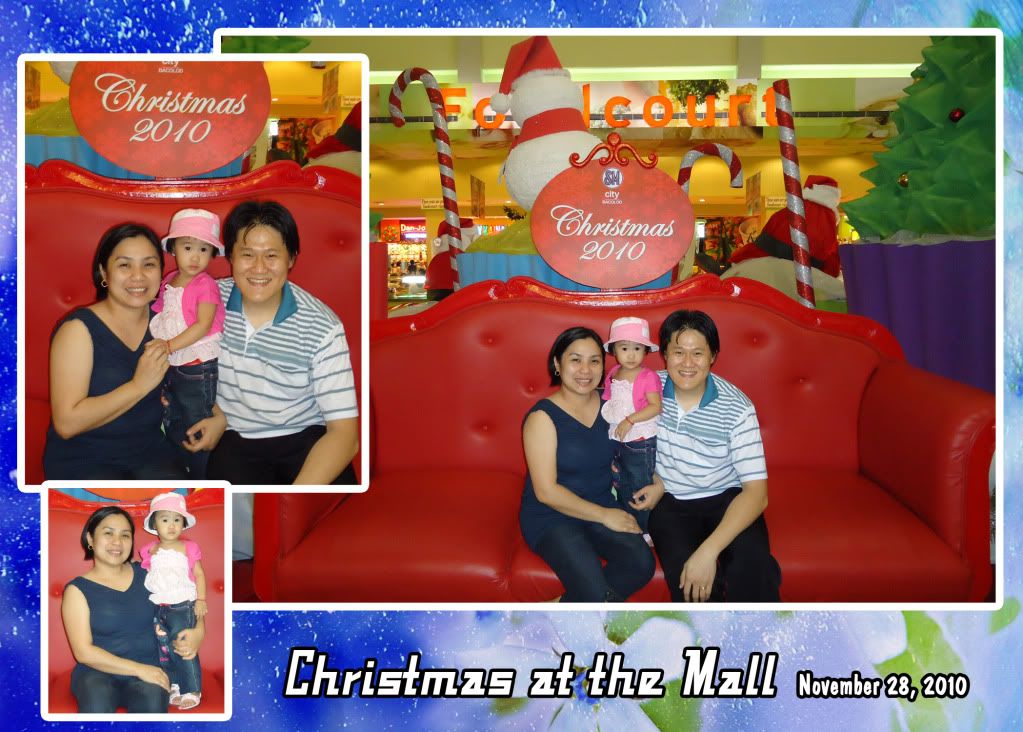 Last Christmas 2010, Dindin was already 1 year and 9 months and could already enjoy the sights and sounds around her. So we took her around the different Christmas displays all over Bacolod City.
Here are some photos that I just did last night. I am way behind in doing Dindin's scrapbook but I am getting my act together (at least I make some during the weekends). hehe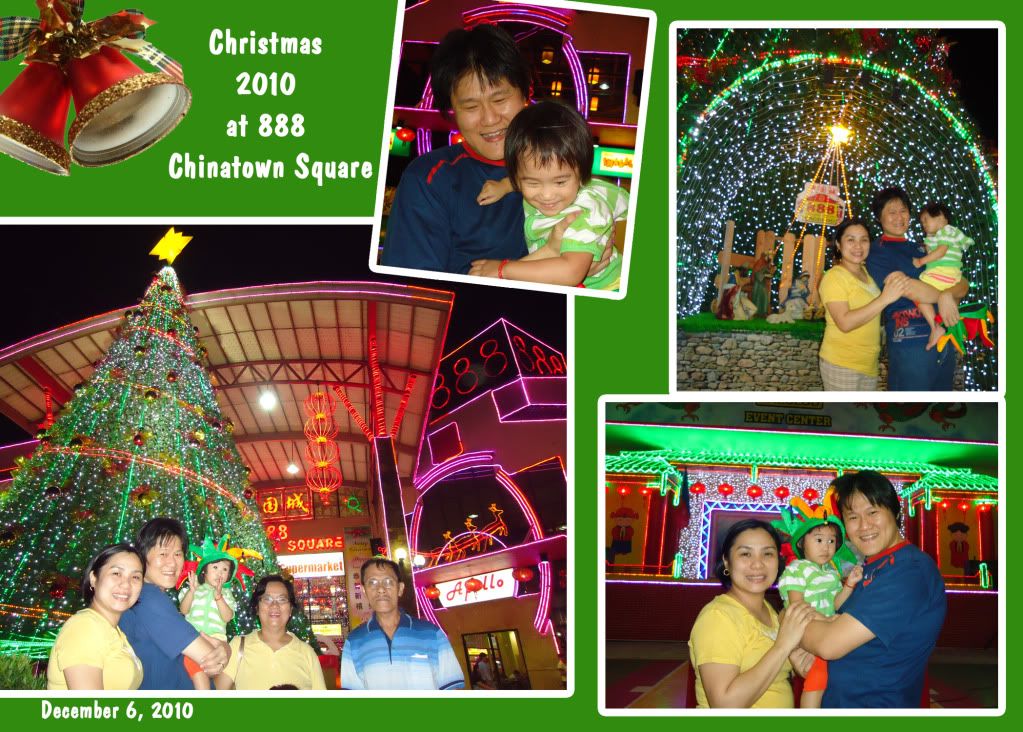 This year, it will be more fun because by that time, Dindin will be 2 years and 9 months old. hihi Can't wait, we had been singing Christmas songs in June already! hahaha And Dindin one time had been dreaming about Santa and calling his name in her sleep. hahaha Although she does not know that Santa brings gifts and all that because we did not teach her that, she just knows Santa because of a really big lighted Santa Claus figure (about 20 feet) in the school next-door.

So these are my family time entries. I was not able to take family photos this weekend. But we had so much just staying at home.