December 24, 2011
Christmas Eve: Tatay's Birthday and Children's Choir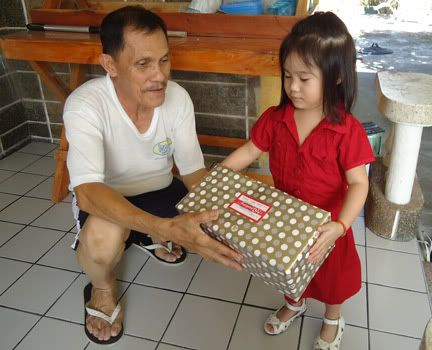 December 24 is always a busy day for us because it is my Tatay's Birthday and of course, Christmas eve. While I was still living with my parents, it was a frenzy of cooking because we usually had guests for lunch and of course, we had to start preparing early. Today, we went there for lunch.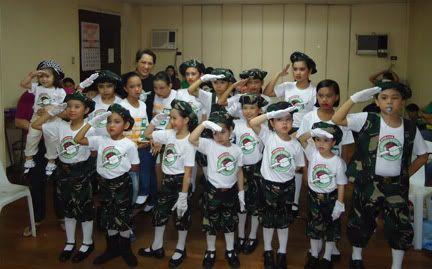 And this year, it was doubly busy because we let Dindin join the children's choir presentation in church. She can memorize all the songs–including the speaking lines–in this 42-minute presentation. The problem was, she would not join in the choreography. Though she knows the actions because she has seen the other kids practice, she would not stay put. So after about a minute on stage, we took her down. I thought that was fine already but then she went back up again. LOL After running about a couple more minutes, her Papa brought her down and then we took her out of the church so that she will no longer run around the stage.
While many people thought it was funny and Dindin was very brave, one person came up to Dennis and sorta reprimanded us for letting Dindin do that.
Well, all in a day's work. This was how our Christmas eve went. Tired but fulfilled! 😀 Dindin went to bed early and was not able to join us for the family gathering and the exchanging of gifts.