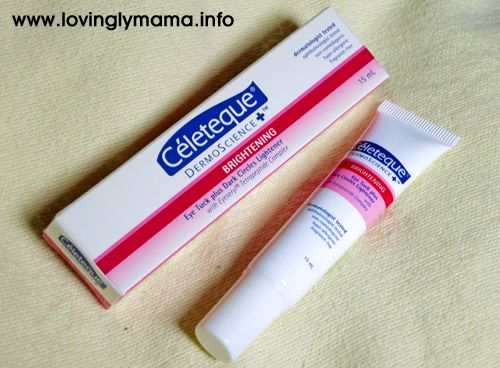 With a breastfed infant in the house plus a being work at home mom, my sleep is erratic. I can wake up several times at night and in most cases, I wake up and not be able to go back to sleep. No matter what I do, I would just toss and turn on the bed for hours with my mind swirling in ideas. So instead, I get up and work.
Not only am I always sleepy, but the dark area under my eyes have become really prominent. My tiredness and lack of sleep are really apparent when you look into my eyes.
Recently, I received a packaged from Unilab that contained five tubes of the Celeteque Brightening Eye Tuck plus Dark Circles Lightener and I thought this would be a perfect time to try it. And to top it, the package also included five containers of the Celeteque Soothing Lip Balm.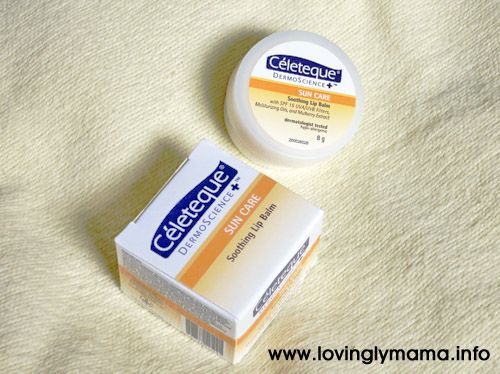 These products are perfect for us. I have been using the Celeteque dark circles lightener for several days now, twice a day. While it has not completely removed the dark circles, which I think would need ample rest for at least a week, I noticed a slight improvement in the texture of the skin of my eye area. It looks a bit more supple. And the area looks much better when I put on my face powder. While it is not a concealer, the effect is pretty good. It's just sad that my camera is not very powerful to capture minimal differences on my skin.
And the better thing is, I use a different product for my face and the eye lightener still works well. No allergic reactions at all.
As for the soothing lip balm, it is indeed soothing. Dindin's and my lips had been rather chapped these days because of the cold weather but I keep on forgetting to put something. Thankfully, we got the Celeteque lip balm just in time and I was reminded to do so. When I put the balm or our already dry lips, it felt a wee bit greasy. But as the product stayed, it felt like the balm was seeping through the layer of dry skin. On the second day of application, my lips really felt much better. And Dindin's, too. I just re-apply after I eat to maintain the moisture on our lips. I just wish though that it is flavored or something. hehe