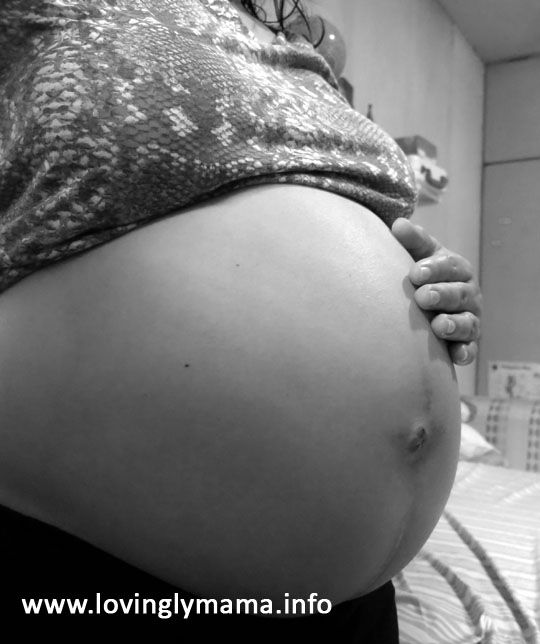 By this time, I am already 30 weeks pregnant. I had to change the photo into black and white because my baby bump is not so appealing to look at. You can already see the linea negra, but it gets blurred towards my lower abdomen because of the scar from my previous C-Section when I had Dindin. I have some stretch marks now on my lower abdomen. I do apply some sunflower oil from time to time, but I forget most of the time. Oh well, I do not really have plans of wearing a bikini. I have never worn one when I was younger and have no plans after have two kids. And my husband doesn't mind either, so that's fine with me.
I did not have much to to yesterday and I thought that my outfit yesterday was nice so I thought of taking these selfies, but it was a major fail. I think it will take a lot of angling, styling, and lighting to make me look nice while pregnant. LOL
Well, I am heavy but thankfully, the weight gain is gradual. It is more about the baby growing. So updates this week? I am having another bout with UTI and my blood sugar is a little elevated. Though I have not gone over the upper border, I am now cutting down my shakes and juices so that I will not succumbed to gestational diabetes. And I went back to drinking alkaline water. I hope this helps. Next week, I will have myself checked again.
Hubby is not here for a week so Dindin and I were able to spend time together. But we both sorely miss him. We are excited for Sunday when we will see him again. 😀