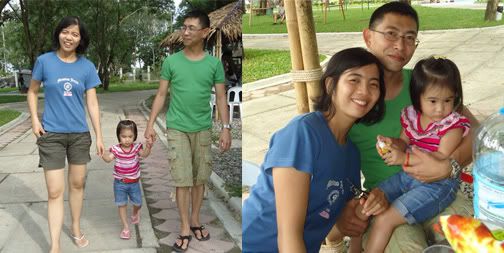 Dindin has really become more sociable lately. She can already play with her uncle Alvin and last Saturday, she was okay with going around with her Ninong Oliver and Ninang Grace. The photo above was taken at the Water Garden.
Here is another photo of Dindin sitting comfortably on the lap of our wedding ninong and Oliver's Papa. Here she is with Perle, their granddaughter.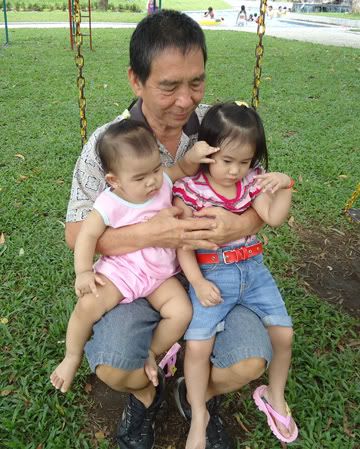 She is not very comfortable with other people, even if they are blood relatives, especially if they have not spent time with her. And the matter is worse when it is guys we are talking about. As long as the other person, is male, Dindin will shy away from them.
But she is getting better now. Although she will still not look eye to eye, at least, she will go with them without hesitation. Here are some photos that she spent with other people other than us.
Below Dindin is playing with her uncle Alvin and her shape sorter.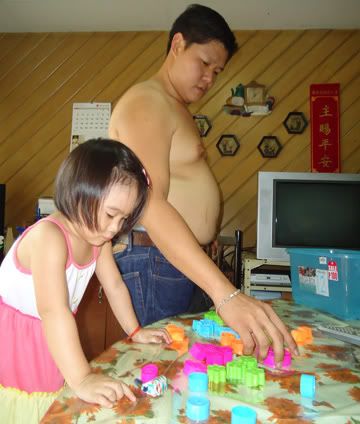 Dindin is actually very comfortable and sociable with other kids. But when it is adults we are talking about, then that is a different story. hehe But at least, she is getting better now.