February 1, 2014
BDJ Box February 2014 Giveaway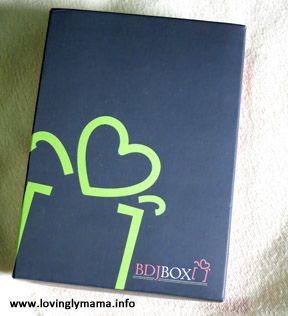 Hello Kikay Mommies! I have this BDJ Box but I can't figure out the contents. LOL I guess I am just not so kikay at all. haha I just know that there are soaps and cosmetic items as well as hair products in there that many of you will surely love. So instead of just keeping the box, I thought of holding a BDJ Box Giveaway to those who would be interested to have it. Consider it my Valentine offering to all of you.
Again, this is an easy peasy giveaway powered by Rafflecopter for your and my convenience. Only five (5) Facebook likes and one (1) blog comment are MANDATORY. All the rest of the tasks are optional, just in case you have extra time and would like additional entries. I would appreciate it, too, because the other tasks are for commenting on my other blog entries, so I would be very happy if you can leave some love. 😀 So please, please, do the other tasks, too, okay? 😀 After all, this is the month of love. haha
I did not take a picture of the contents of the BDJ Box, though I opened it already. I took the nail polish. haha It's for Dindin, so I hope you don't mind that it's missing an item. It's for the winner to open and find out. 😀 Then you can take a photo of your loot and furnish me a copy so that I can publish it in my winners' album. 😀
This giveaway opens today and will end on midnight on Feb. 16. This is open only to Philippine residents and those with valid Philippine mailing address where I can send the prize.
With that being said, here is the Rafflecopter form. Good luck! 😀