Last night, we attended friend Isabelle's 4th birthday party. The theme was bakers and pizzamakers and the kids were allowed to decorate their own cupcakes and put their own pizza toppings! The kids had great fun it and was a brilliant party theme.
Dindin had a great time decorating her cupcakes that it was the only thing that she did that night. haha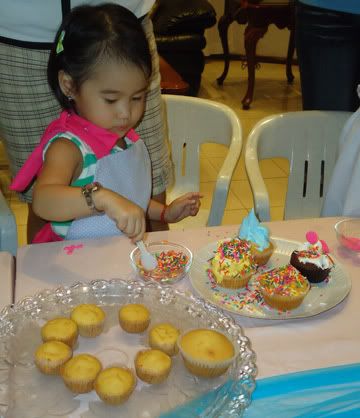 She put her own frosting with some help from Mama. But she looks like a pro! haha
But instead of eating the cupcake, she decorated more cupcakes but did not want to eat them. haha Perhaps she thinks they are now too sweet. She just likes working. hehe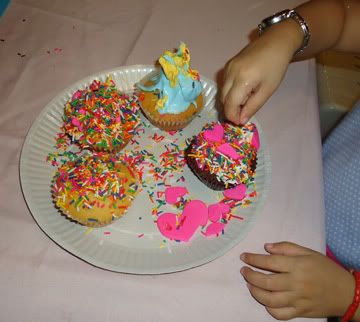 Here's Dindin with Papa and the birthday girl.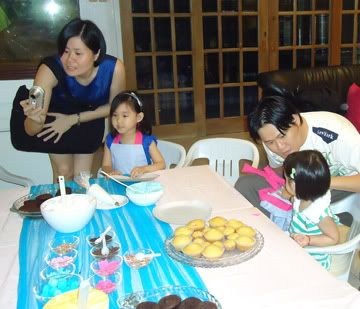 Below is Dindin in the driveway after the party. We were waiting for Papa to bring the car out in front because it was raining and so I took a photo of Dindin. She was singing Old McDonald had a farm and she looked like farmer here! haha By the way, the apron was the giveaway! Great idea!