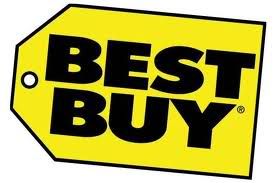 When I was in the United States, I got the chance to visit the areas covering Silicon Valley in California. And one of the stores that we visited was Best Buy.
And coming from the Philippines 10 years ago, I was naturally overwhelmed at the site before me–rows and rows of up-to-date gadgets! And they were reasonably priced! Waaaa…If I had a lot of shopping budget back then, I would have bought a digital camera and a laptop already. And they have these really great offers about mail-in rebates, and I was like wow! We don't get that in the Philippines.
Indeed this store lives up to its name. You get the best value items with discounts at Best Buy . I mean, coming from someone who is so used to seeing expensive gadgets that are not even the latest models here in our city, Best Buy is like gadget heaven for me.
And thankfully, even now that I am back home, I can still buy discounted items from CouponCodes4u . Couponcodes4u.com is really a great blessing to stay at home moms like me who hardly find the time to go out and shop. You can stay home, shop, and still get great discounts without having to scour many stores. That is also a lot of savings in terms of logistics like time, gas, and effort.
Anyway, I hope I can buy a new laptop soon for hubby from Best Buy!