Now a mother of six children (either biological or adopted), it is reported that actress Angelina Jolie is pregnant again.
Living together with baby-Daddy Brad Pitt, the report said that Jolie is already 3 months pregnant but is barely showing. She did not make an official announcement yet but she has already told a select number of people. And apparently, some of the "select" people that she confided in has already talked to the media.
Anyway, just last week, Jolie was seen at the 2012 Golden Globe Awards wearing a cream asymmetrical Atelier Versace gown and she nowhere looked pregnant. Maybe she is just really thin.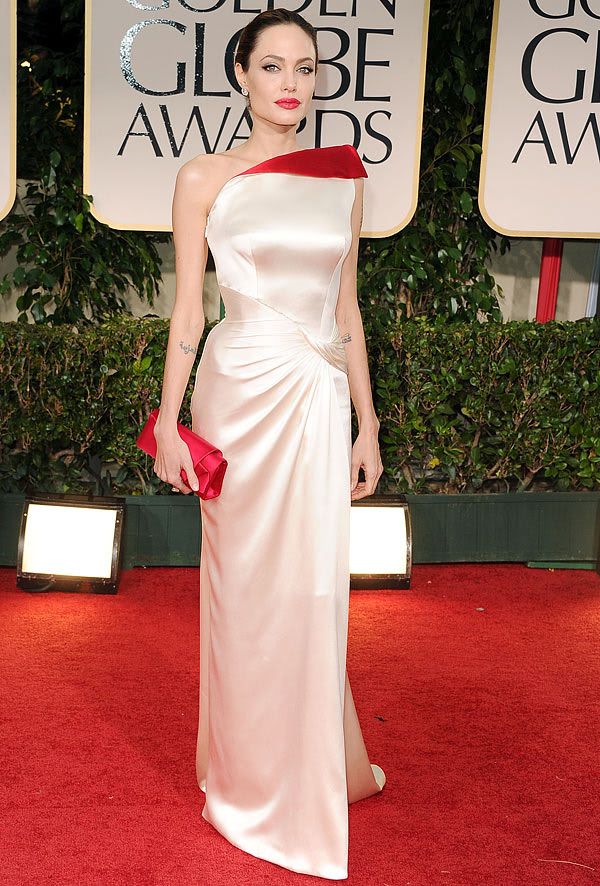 I just think she is so cool so be able to handle so many kids. She is also reportedly having difficulty with all the adjustments that her body is experiencing, but she is enjoying being pregnant. Wow!
This is going to be the seventh child in the Jolie-Pitt brood.