July 1, 2012
An Afternoon at World of Fun for Arcade Games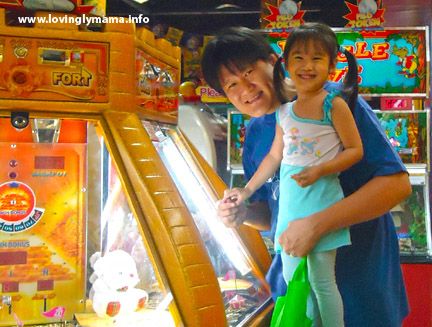 We went to the World of Fun for an afternoon of arcade games. We played in those piso machines and tried our hand in those other games that asked for tokens. I still preferred those piso machines where you just drop coins. And so does Dindin.
This is something new to us because Dindin had not played in the arcade in the past. We would just go in, look around, and go out. But a couple of weeks ago, we played and this is already our second time.
Related story: When a Mother Gets Hooked to Gambling
We tried to collect enough tickets so that we can get this set of Dora dolls! Of course, Dindin loved them. It was something that she could relate to. Just don't ask how much we spent in order to get that because definitely, it costs more. But well, I guess we just paid for the experience.
World of Fun Promo
Incidentally, World of Fun is celebrating their 25th anniversary. So every 25th of the month until August 25, 2012, you can get P25 worth of tokens if you are member and then you can have a 25% when you redeem the prizes that are worth 500 to 10000 tickets.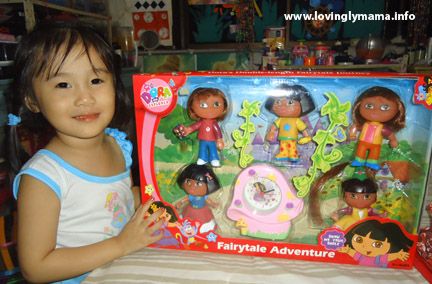 Giving Away $5 to One Lucky Commenter
This commenting thing will last for a week. Just leave a comment and join through the Rafflecopter below. Open til July 11, 2012. Thank you for joining! 😀
a Rafflecopter giveaway