6:27 pm
Affordable Catering and Party Needs in Bacolod City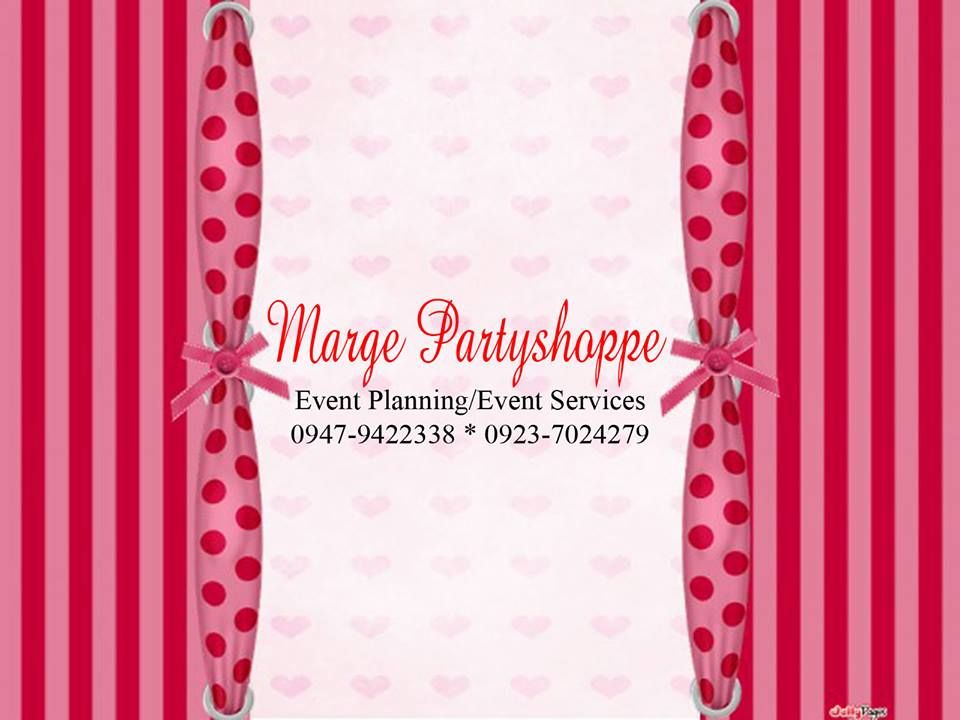 Three days to go and my little princess will also be three years old! Friends and family will be joining us on Sunday to celebrate her birthday. It had been a manic week for all of us because of work and preparation, but I am just looking forward to the weekend. I wonder if Dindin is also as excited as Mama is. LOL
It is just too bad that I have already booked the chairs and tables and bought balloons for Dindin's birthday before I learned that my kumare's friend also offers affordable party needs in bacolod. She has many packages for different tastes and budgets. Her shop is called Marge Partyshoppe Event Planning/Event Services.
Additionally, her shop can also handle catering services in bacolod as well as in neighboring cities in Negros Occidental. Check out their site for their many packages. You may also inquire online about your concerns.
So if you need party packages in bacolod city, find out more about what Marge Partyshoppe Event Planning/Event Services can do for you in planning your hassle-free birthday party. You may contact them at 0947-9422338 or 0923-7024279.