November 7, 2011
A Video of Dindin Reading Some Words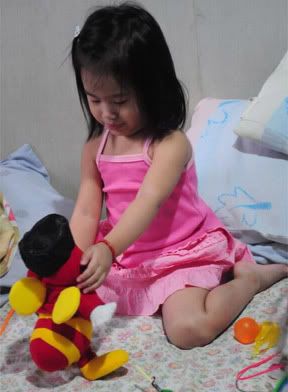 This afternoon, Tita Ning brought over this Jollibee stuffed toy for Dindin. She came with Tita Kriza and Tita Joyjoy. Dindin was very entertaining, showing them her toys, her dance, and some of her reading skills.
Below she danced and pranced and told them that she is a ballerina.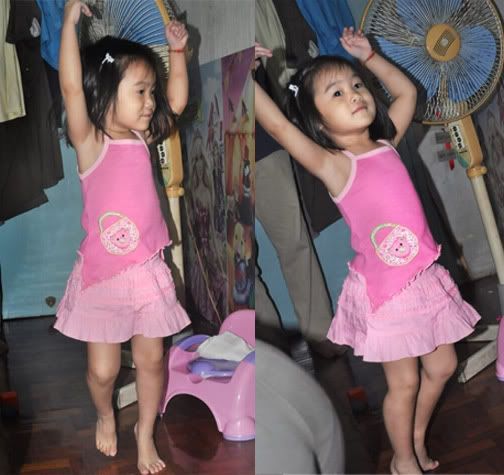 All photos and video were taken by Leah Faith Magallanes.