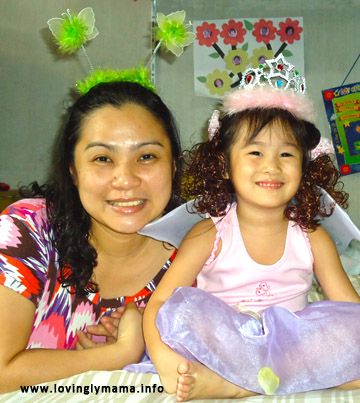 Since Dindin doesn't have a playmate, it is natural that I would take the brunt of whatever she fancies for the day.
Well, she wanted to become a purple butterfly fairy princess so she donned her full regalia. And you know what she wanted me to be? A bug.
Okay. Go figure.
We would often wear costumes and pretend play. This is one of our bonding moments at home.