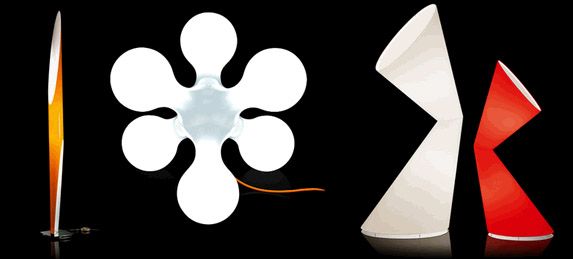 Looking to jazz up your interior design? Or maybe you've just inherited an awful lamp from your grandmother, and you're hoping to find something better to replace it. Whatever your reasons for shopping floor lamps, here are three models that will impress your guests every time.
1: Atomium Floor and Table Lamp by Kundalini
Unfurling like its namesake atom, this lamp has space for six bulbs within a white polyethylene structure that uses steel coil springs to deliver high-intensity illumination. If you're looking for a lamp that's equal parts stylish and luminescent, this is the one for you.
2: E20302-26 ET2 Evolution 20-Light Floor Lamp
Yes, you read that right. The ET2 Evolution can hold up to 20 bulbs! Every branch of this tree-shaped floor lamp comes with the capacity for a 20-watt bulb, so all in all you'll enjoy 400 watts of power. Its unique design is sure to get people talking, too.
3: D1607 Dravos Lamp by Trendsitions by Dimond Lighting
For fans of a more traditional, rustic style, the Dravos brings to mind warm nights spent in wooden cottages with a fire blazing at the hearth. It also comes with a bronze stand and chocolate-colored shade, quietly fitting into any existing interior design but elevating it with its mere presence.
These are just three lamps to consider the next time you're in the market for home lighting. Sure, you could go with the same kind of boring floor lamp that you've had for years, but where's the fun in that? Just so you know, there are many designs that you can choose from. You may want to ask the assistance of an interior designer who can help you choose the perfect lamp for your home.